PCSO-524® as Supportive Therapy for Generalized Alopcia in Guinea Pigs

Antinol® Cases Study 2016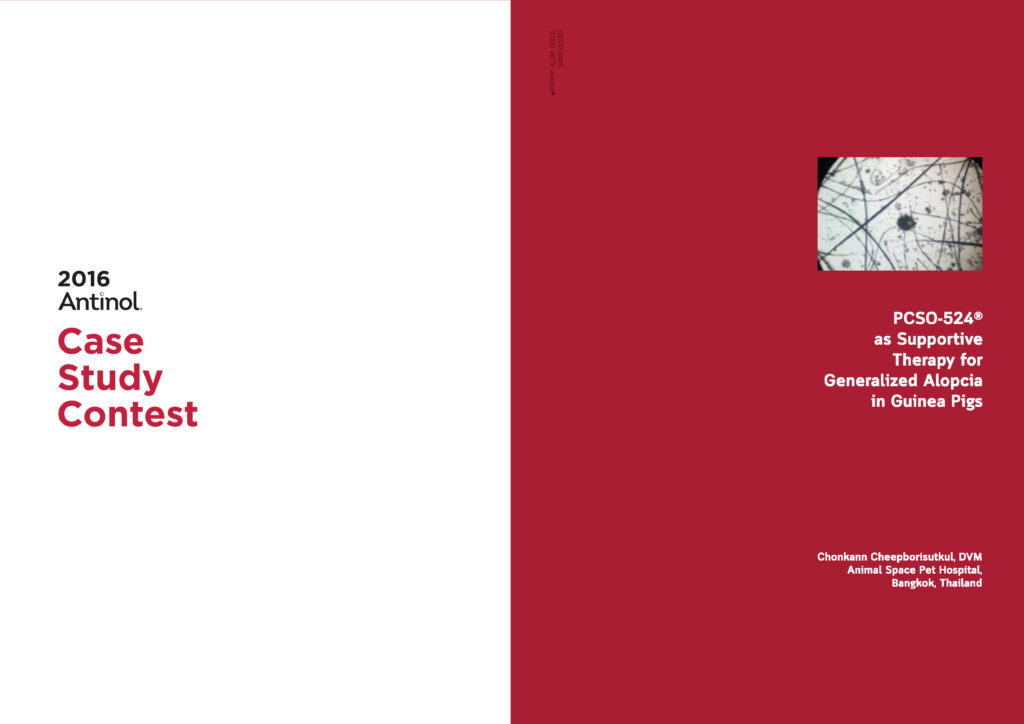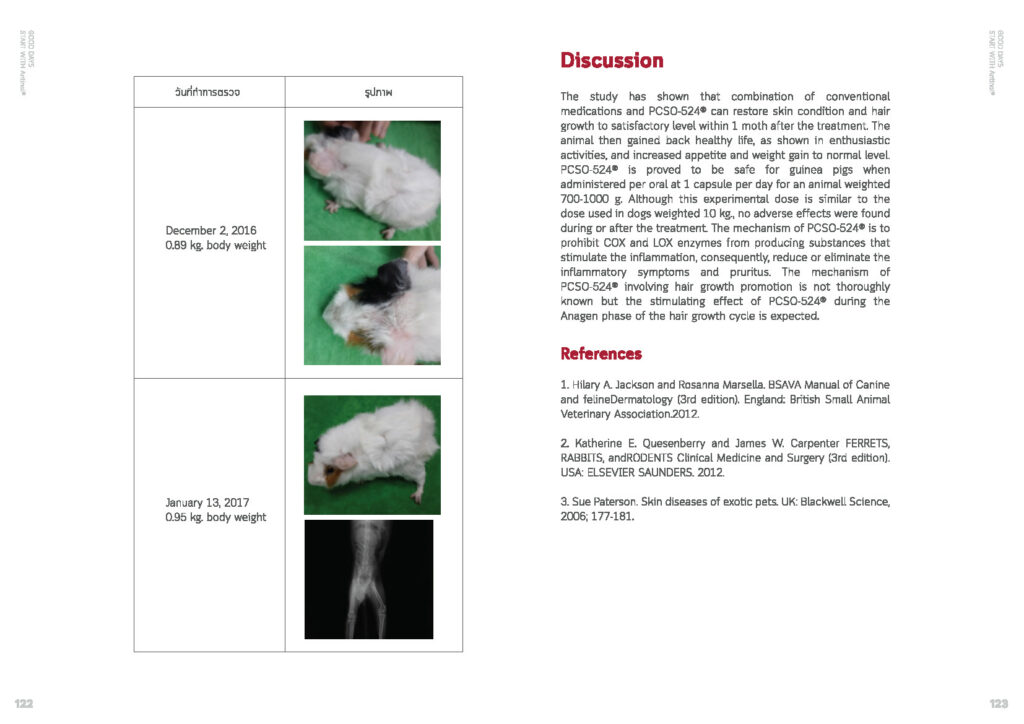 Antinol® Cases Study 2016 Content
3rd Winning Award
PCSO-524® as Supportive Therapy for Generalized Alopcia in Guinea Pigs
Chonkann Cheepborisutkul, DVM, Animal Space Pet Hospital
Abstract
Skin diseases are common in guinea pigs. Most frequently identified cause is improper management, for example, high humidity, unhygienic environment, nutrient deficiency, and high density, which may result in skin irritation leading to complications and alopecia. Hair growth mechanism in guinea pigs is affected by several factors such as photoperiod, environmental temperature, nutrition, physical health, stress, genetics, and some other internal factors.
The aim of using PCSO-524® for supportive therapy of general alopecia is to reduce the skin irritation and to improve the skin and hair condition.
Previous pilot studies showed that the treatment is effective for hair growth and improvement of hair condition in various exotic pets. Therefore the objective of this study is to study the efficacy of PCSO-524® for treatment of general alopecia and skin irritation due to scabies mite infestation and fungal infection in guinea pigs.
The ultimate goal is to find alternative treatment to other anti-inflammatory medications and to reduce the quantity and frequency of medication use in guinea pigs, the species that is known to be difficult for medication administration.
Keywords: PCSO-524®, alopecia, exotic pet, guinea pigs, mite