Effect of PCSO-524® Supplement on Inflammation and Pain Control and Its Safety for Orthopedic Surgery in Pregnant Cats

Antinol® Cases Study 2017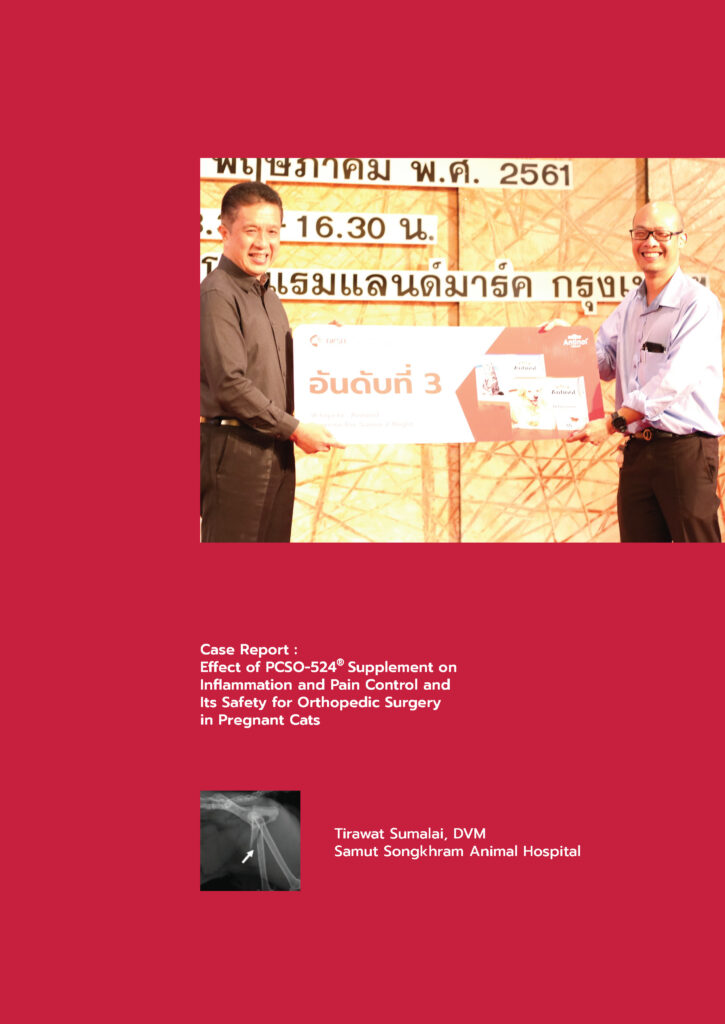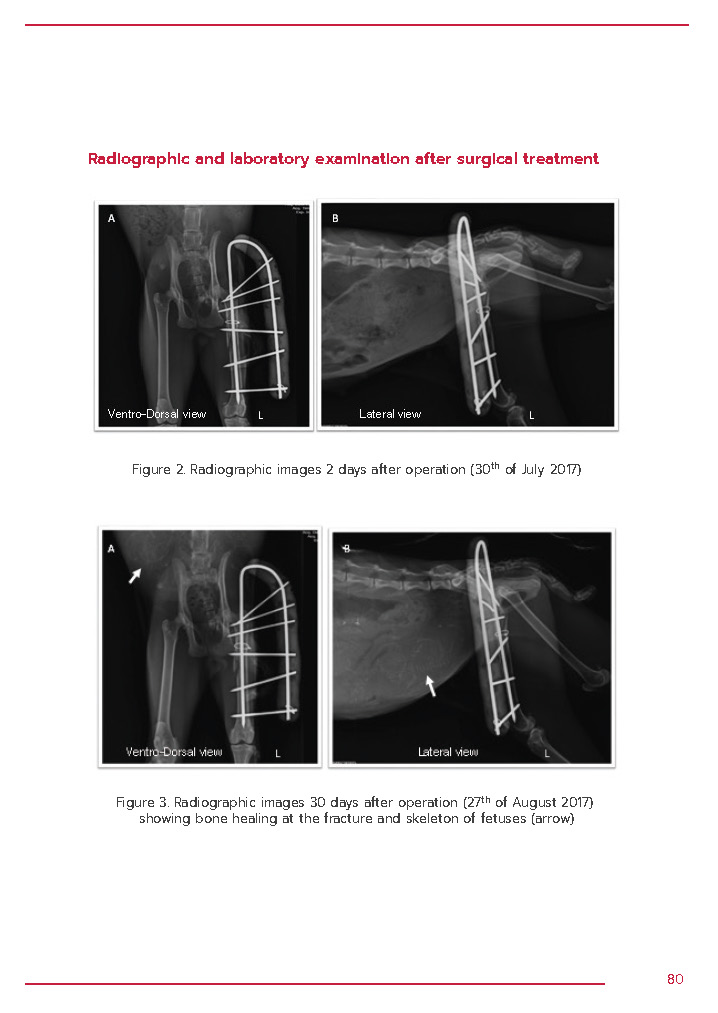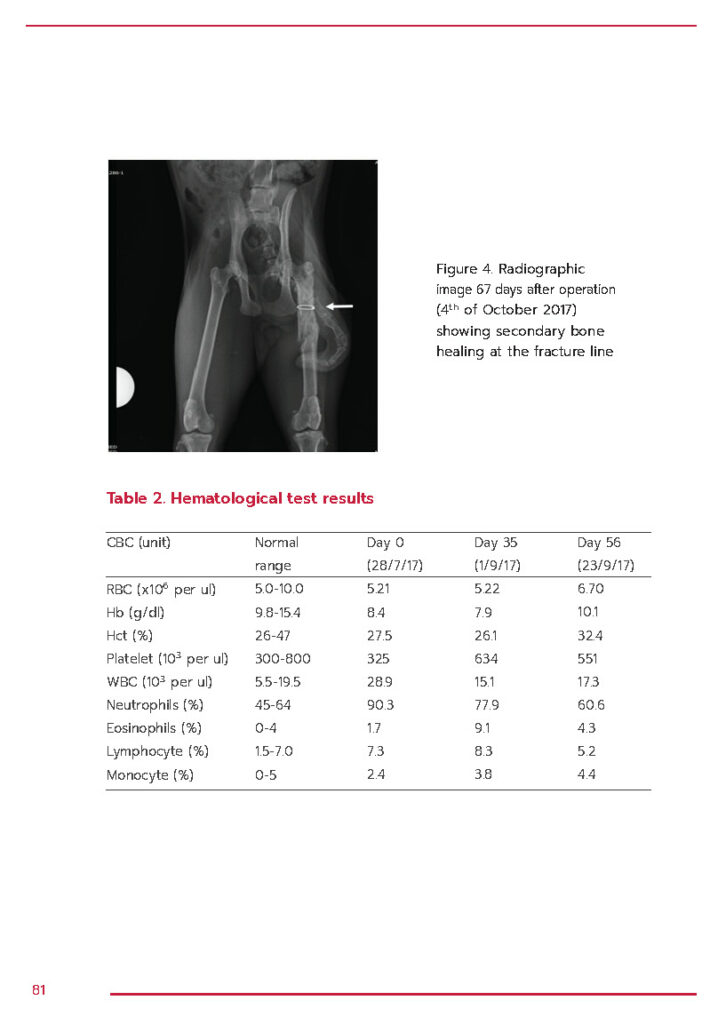 Antinol® Cases Study 2017 Content
3rd Winning Award
(6) Effect of PCSO-524® Supplement on Inflammation and Pain Control and Its Safety for Orthopedic Surgery in Pregnant Cats
Tirawat Sumalai, DVM, Samut Songkhram Animal Hospital
Abstract
Bone fracture is common in stray cats. It can cause severe pain and requires surgical treatment.
Use of non-steroidal anti-inflammatory drugs (NSAIDs) or opioid drugs is common for control of pain from bone fracture. However, adverse effects are frequently reported for NSAIDs and opioid use.
Objective of this study is to evaluate anti-inflammatory and pain-relieving effects and safety of PCSO-524® (Antinol®) for bone surgery in pregnant cats.
Radiographic examination identified spiral fracture of femur of a cat. Orthopedic surgery, external skeleton fixation (ESF), was performed. Intramuscular injection of Tramadol 2 mg/kg was given before the operation. Post-operative medication included amoxicillin/clavulanicacid (Synulox®, Zoetis) 8.75 mg/kg for 4 consecutive days to prevent infection and oral administration of PCSO-524® 50 mg (Antinol®, DKSH (Thailand)) 1 capsule sid throughout the treatment.
Follow-up at 14 days after the operation found that the cat was able to bear weight, had increased appetite and gained body weight.
Gestation was diagnosed on day 30 of the treatment and cesarean operation was performed on day 56. It took 67 days after external skeleton fixation operation that the fracture was completely healed. The cat was able to normally bear weight on hind limbs and nurturing kittens after the removal of ESF and the cesarean delivery, respectively.
It was concluded that PCSO-524® (Antinol®) was effective for controlling of inflammation and pain of tissue surrounding the fracture following external skeleton fixation operation in cats without causing fetal malformation or irregular blood clotting during the operation.
Keywords: PCSO-524®, gestation, spiral fracture, external skeleton fixation