Effects of PCSO-524® on Inflammation Control in Cats with Chronic Renal Disease after Keratectomy and Conjunctival Pedicle Graft for Treatment of Corneal Sequestrum from Indolent Ulcer

Antinol® Case Study Contest 2016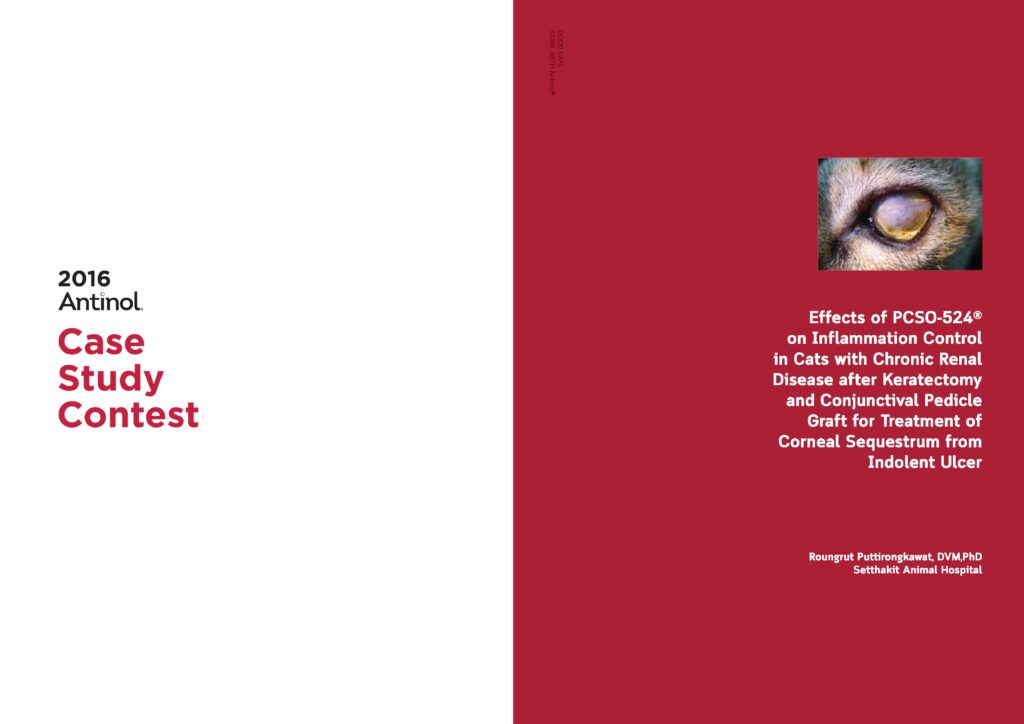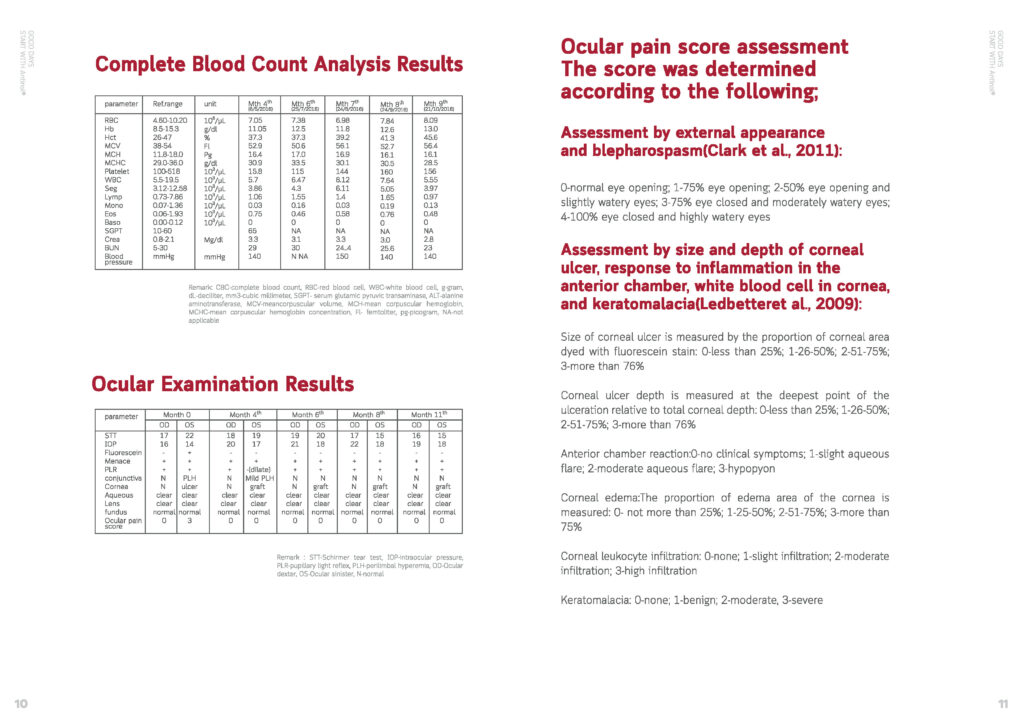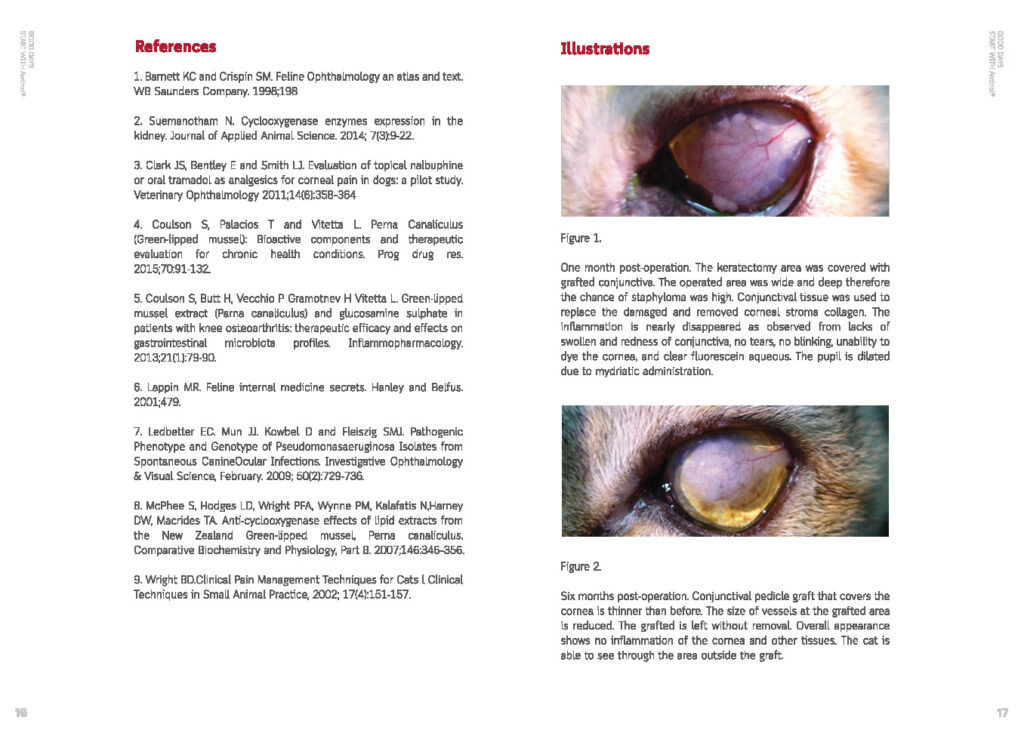 Antinol® Cases Study 2016
1st Winning Award
Effects of PCSO-524® on Inflammation Control in Cats with Chronic Renal Disease after Keratectomy and Conjunctiva[ Pedicle Graft for Treatment of Corneal Sequestrum from Indolent Ulcer
Roungrut Puttirongkawat, DVM, PhD, Setthakit Animal Hospital
Abstract
A female spayed cat aged 13 years with chronic renal disease later affected with indolent ulcer, and consequently followed by corneal sequestrum.
After azotemia was controlled, the cat was surgically treated with keratectomy that used conjunctival pedicle graft for suture closure.
The cat received 4mg/kg Tolfenamic acid (Tolfedine®, Vetoquinol, Best Agro; Thailand) for 3 days, 2.5 mg/kg Doxycycline monohydrate (Vibravet®, Zoetis, Thailand) for 2 weeks and 1 tablet per day of New Zealand Green-lipped mussel extract, PCSO-524® (Vetz Petz Antinol®, DKSH, Thailand) for long-term control of inflammation.
The latter was used as an antioxidant and alternative to Non-steroid, which is a contradiction for chronic renal failure.
The cat showed decreased severity of inflammation, normal clinical symptoms, and fine control of azotemia.
It is concluded that PCSO-524® (Vetz Petz Antinol®) can be used to support long-term anti-inflammation treatment and reduce the damage in cats with medical contraindication due to chronic renal disease