The Treatment of Medial Coronoid Disease in a Seven Months Old Labrador Retriever

Antinol® Cases Study 2016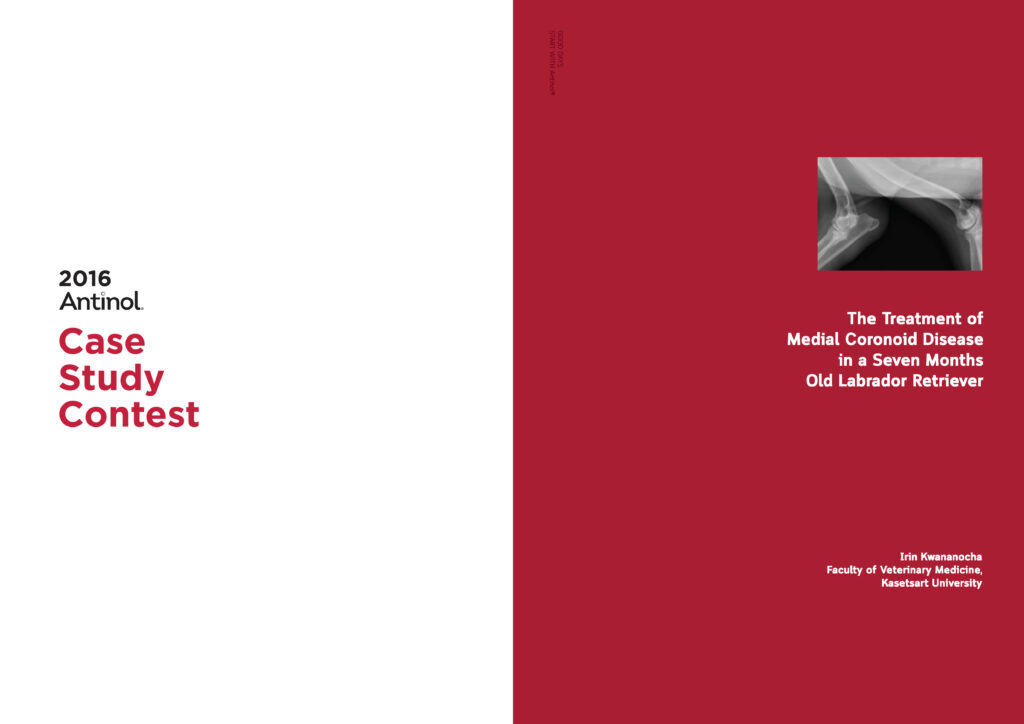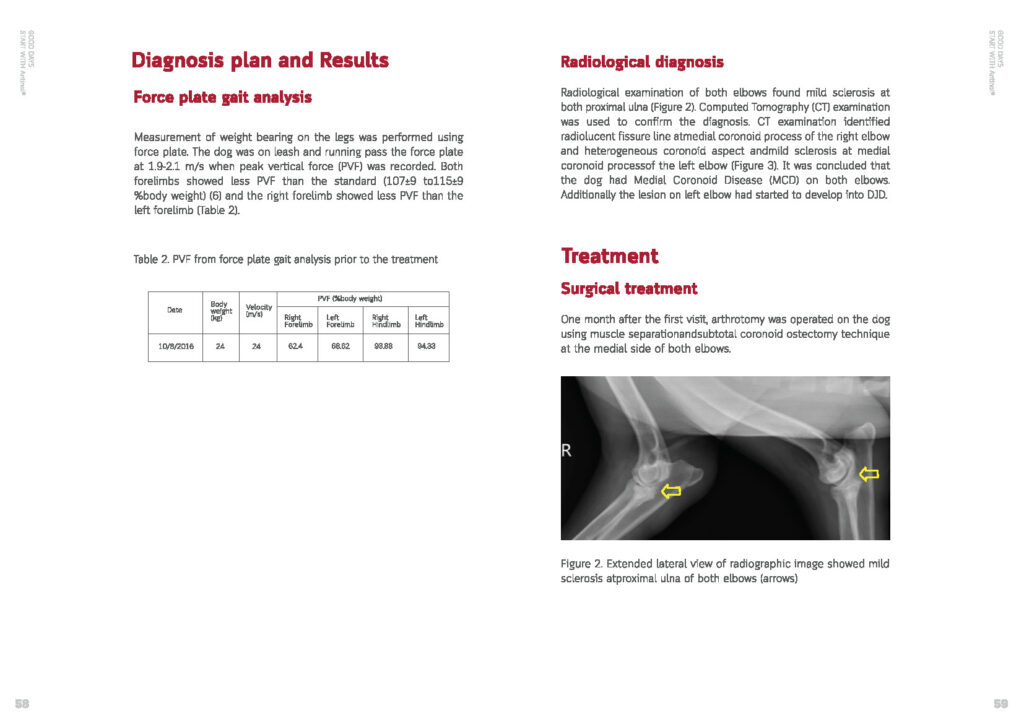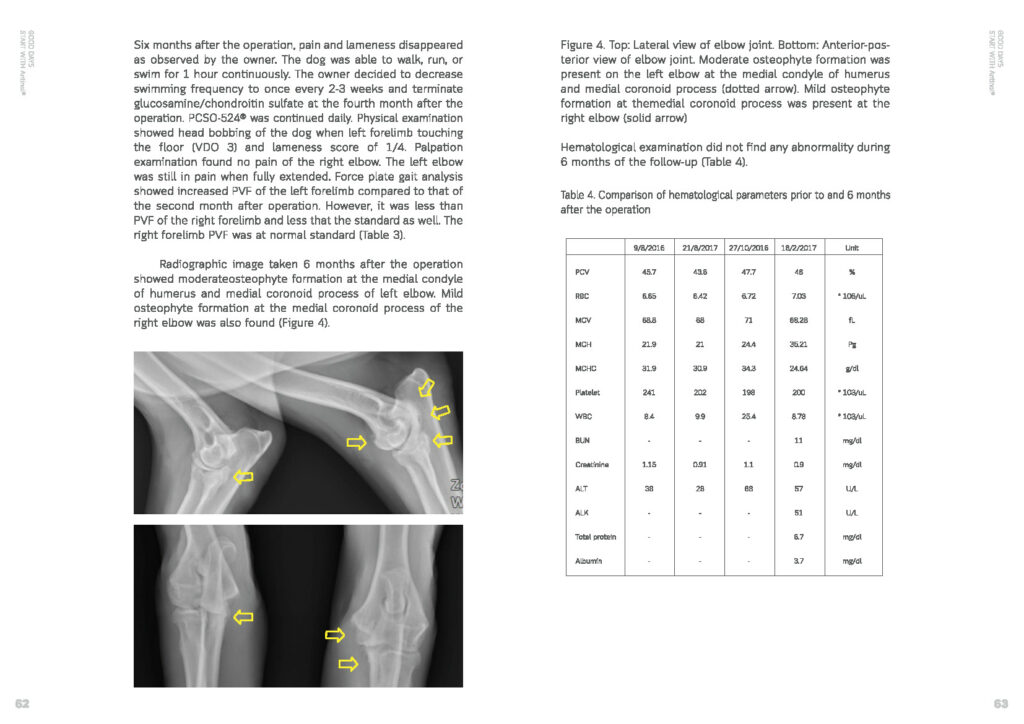 Antinol® Cases Study 2016 Content
2nd Winning Award
 The Treatment of Medial Coronoid Disease in a Seven Months Old Labrador Retriever
Irin Kwananocha1, DVM & Ass. Professor Dr. Waraporn Auamarm1
Faculty of Veterinary Medicine, Kasetsart University
Abstract
Labrador retriever dog aged 7 months with history of right forelimb pain for 1 month was diagnosed as Medial Coronoid Disease (MCD) on both sides.
Radiographic and Computed Tomography (CT) examinations found subtrochlear sclerosis on left elbow. Arthrotomy was operated on the dog using subtotal coronoid ostectomy technique on the medial side of both elbows. Long-term treatment included physical rehabilitation, and nutrition therapy including administration of PCSO-524® and glucosamine/chondroitin sulfate. The dog was followed-up for 6 months for orthopedic examination and assessment by force plate gait analysis.
Two months after the operation, right forelimb could bear body weight, however left forelimb was still lame with lameness score of 1/4. Comparison of radiographic image showed that the left and right elbow was affected from moderate and mild osteoarthritis, respectively. Treatment success for MCD depends on early and accurate detection of the disease and appropriate treatment plan.
Multimodal plan consisting of surgical treatment, medication, nutrition therapy and physical rehabilitation, is proposed.
Keywords: Coronoid process, MCD, PCSO-524®, glucosamine, elbow dysplasia, gait analysis