Use of PCSO-524® for Supplementary Treatment of Protein Losing Nephropathy in Animals

Antinol® Cases Study 2020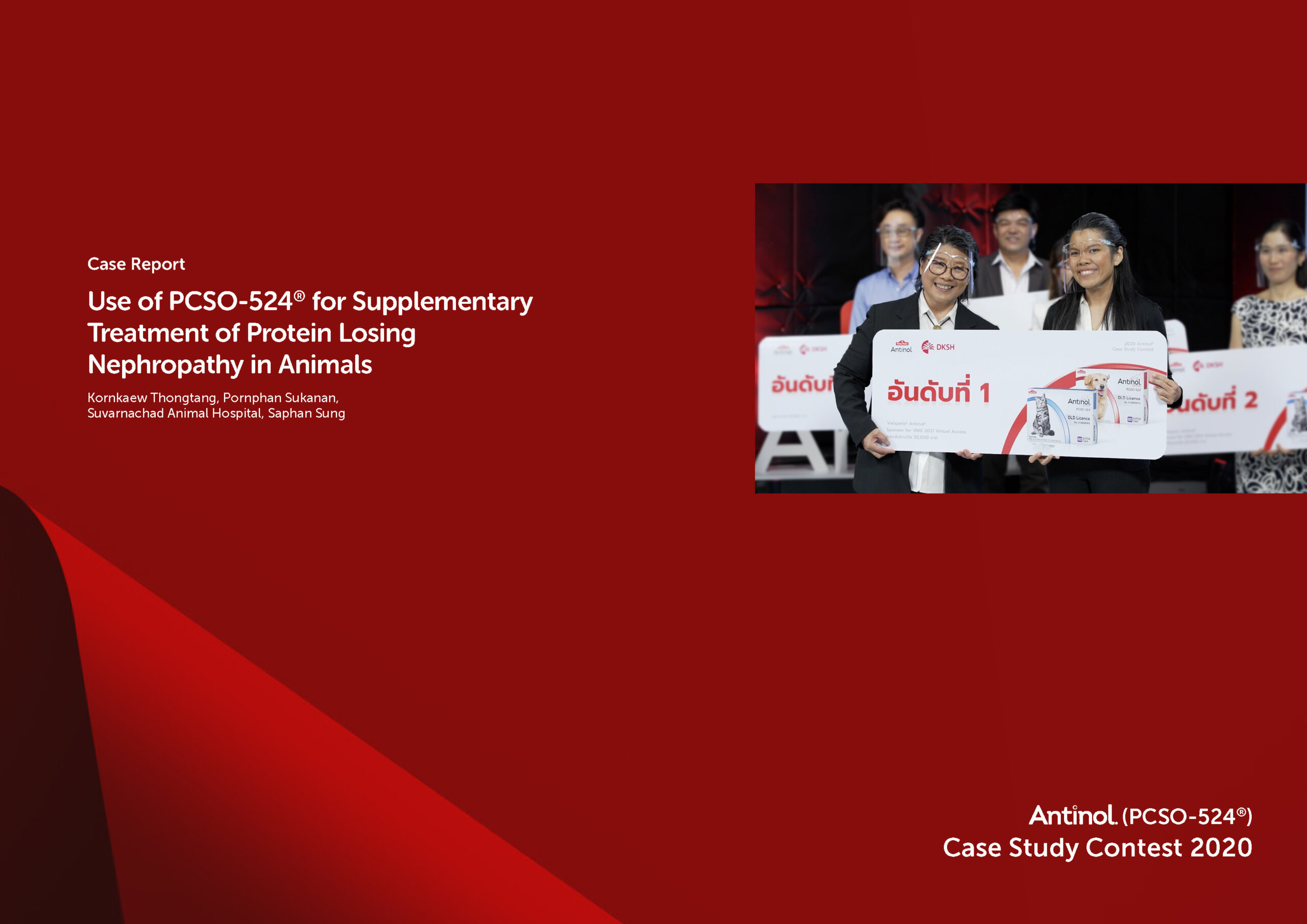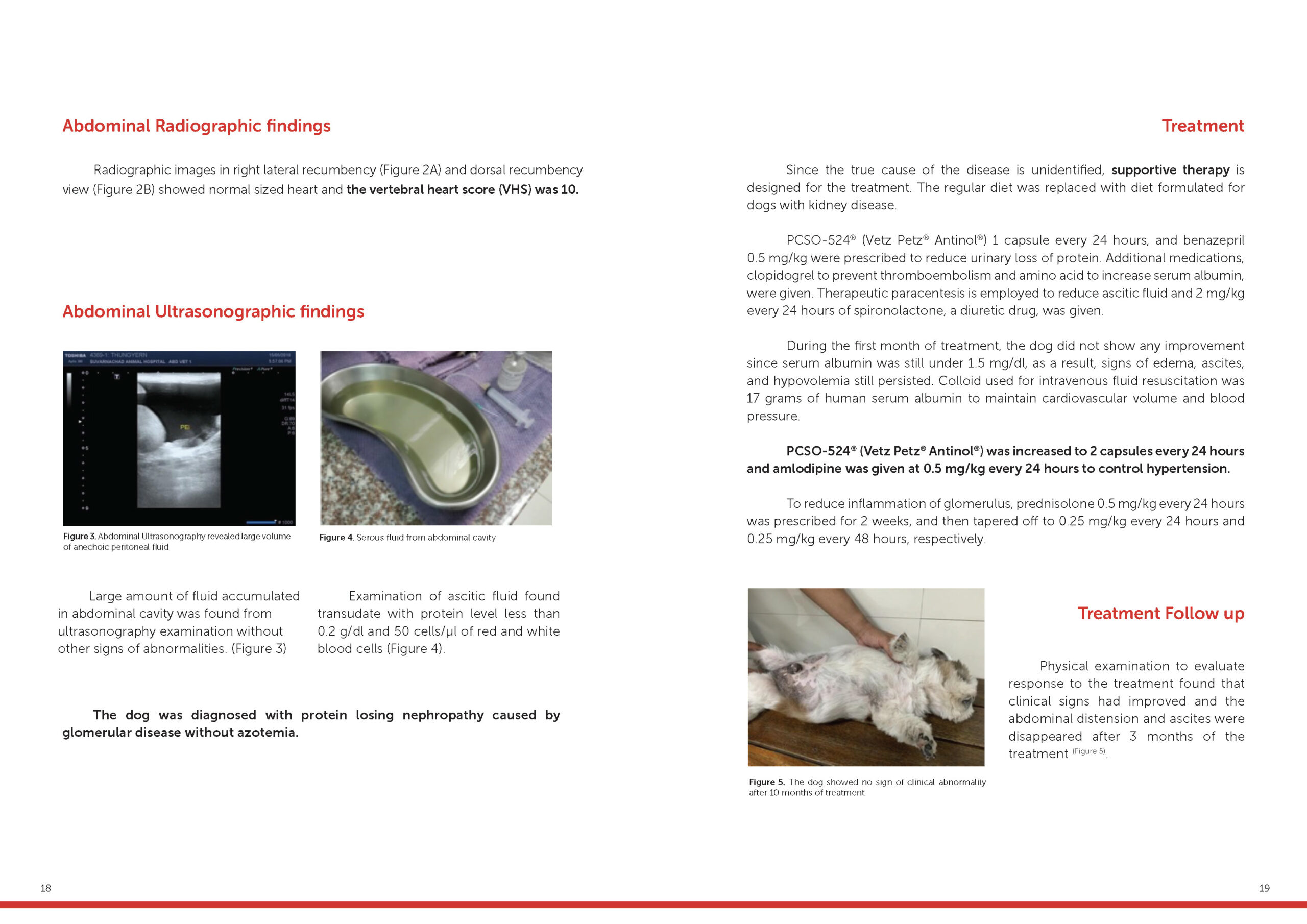 Antinol® Cases Study 2020 Content
1st Winning Award
Use of PCSO-524® for Supplementary Treatment of Protein Losing Nephropathy in Animals
Kornkaew Thongtang1 , Pornphan Sukanan1 ,
1 Suvarnachad Animal Hospital, Saphan Sung
Abstract
An intact male Shih Tzu dog weighed 5.8 kilograms was referred to Suvarnachad Animal Hospital with signs of polydipsia, polyuria, edema and ascites due to accumulation of fluid in the abdominal cavity. 
Biochemical tests found hypoalbuminemia, hyperglobulinemia, hypercholesterolemia, increased urine protein creatinine ratio (UPC) to 5.88 and no signs of inflammation or infection of the urinary tract. 
Protein losing nephropathy from glomerular disease was diagnosed based on the biochemical indicators. Medication was given to the dog in order to control kidney damage and minimize the clinical symptoms. 
Anti-proteinuric drug, for example ACE inhibitor to reduce blood pressure, was particularly selected for the treatment in conjunction with prednisolone and PCSO-524® as supplementary treatment. 
During the 10 months follow up, the dog showed improvement of clinical symptoms, no edema, lack of accumulation of fluid in abdomen cavity, and serum albumin that was increased to normal level. 
Keywords: Anti-proteinuric drug, hypoalbuminemia, PCSO-524, protein losing, nephropathy, UPC