Efficacy of Oral PCSO-524®
as an Anti-Inflammatory Medicationin a Persian Cat with Pruritic Skin Disease

Antinol® Cases Study 2017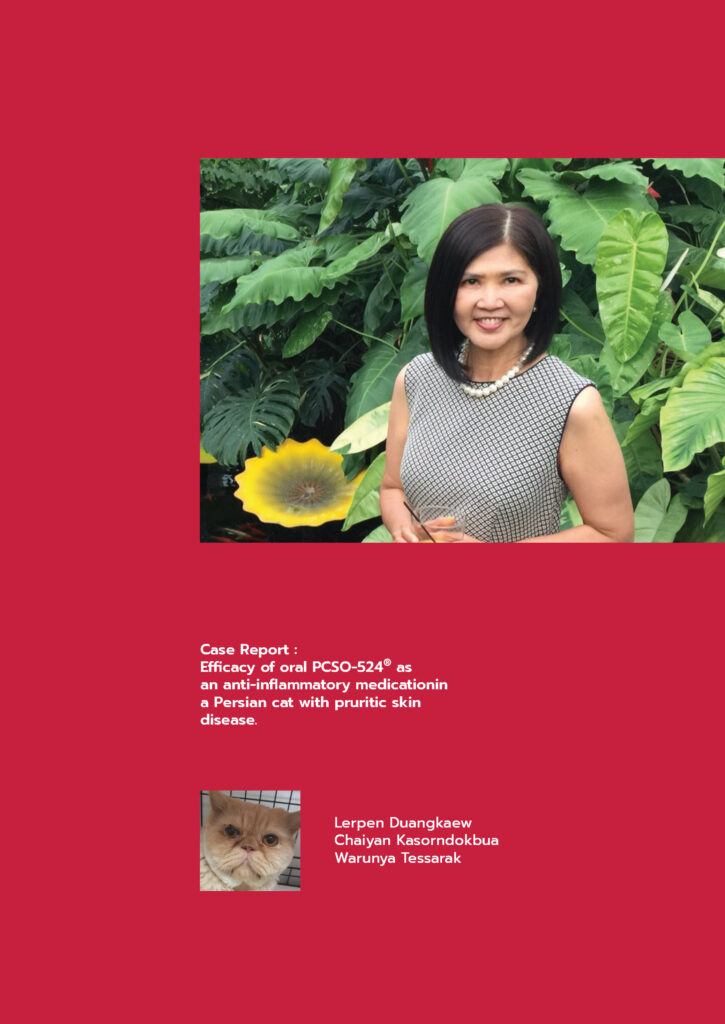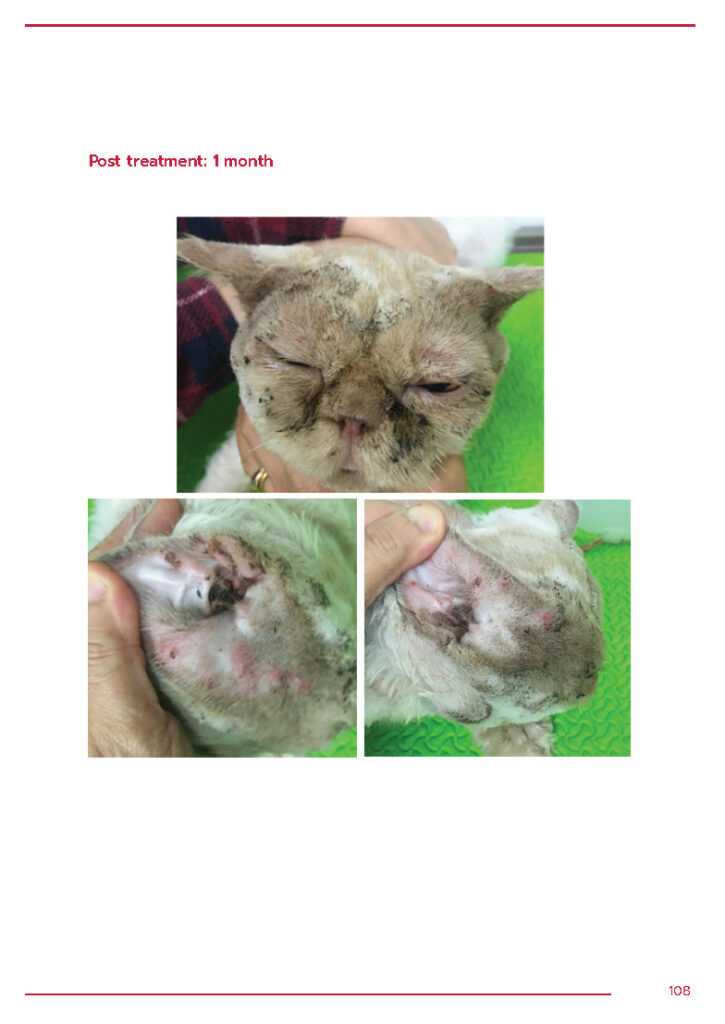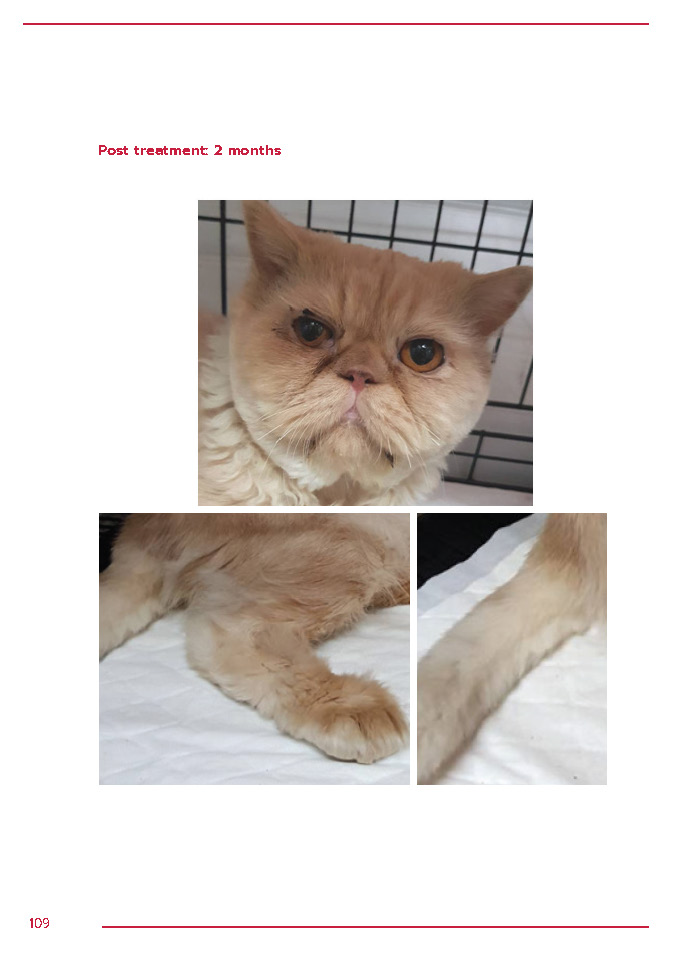 Antinol® Cases Study 2017 Content
3rd Winning Award
Efficacy of Oral PCSO-524® as an Anti-Inflammatory Medicationin a Persian Cat with Pruritic Skin Disease
Lerpen Duangkaew, Chaiyan Kasorndokbua, Warunya Tessarak
Abstract
This is a case report of a Persian cat with severe pruritus, which was not improved by topical external parasitic treatment, food trial and 2 months treatment with oral cyclosporine at the dose 5mg/kg.
The cat developed corneal ulcer after the long-term treatment with oral cyclosporine.
PCSO-524® (Antinol® Vetz Petz, New Zealand) was replaced cyclosporine as an anti-inflammation treatment and also was considered as a skin barrier support.
The cause of pruritic in this case report was still inconclusive, but the skin lesions of this cat resolved after 2 months supplement with oral PCSO-524® and external parasitic treatment with oral f vluralaner (Bravecto®, MSD).
In conclusion, oral PCSO-524® (Antinol®, Vetz Petz), could be considered as an anti-inflammation and skin barrier support when the cats could not be treated with potent anti-inflammatory medications such as corticosteroid or cyclosporine. The underlying causes of pruritic skin lesions should be corrected in order to manage feline pruritic skin diseases.