Antinol® Latest Studies
Sorted by recent
Filter Studies by Smart Tags
Bone & Joint
Cardiovascular
Case Study
Cat
Dog
EAB 277™
Efficacy
Exotic Pet
Immunology
Neuro & Behavior
Ophthalmology
Oral
Rabbit
Renal
Respiratory
Rodent
Safety
Skin
UTI
Smart Search

Antinol® Case Study Contest 2017
10 Case Reports using PCSO-524® in combination with the treatment regimen for dogs and cats.
Pharmalink International Ltd. and Vetz Petz® would like to thank everyone involved in this 2017 Antinol® Case Study Contest competition and pay homage to our Professors and Veterinarians who have assisted in the judging of the competition.
This 2017 contest was very special with the inclusion of Professor Duncan Lascelles and the wonderful innovation of the live poll that the audience took part in to choose the Vets choice and favorite presentation.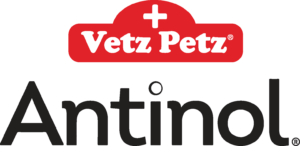 Antinol® Cases Study 2017
This is a case report of a Persian cat with severe pruritus, which was not improved by topical external parasitic treatment, food trial and 2 months treatment with oral cyclosporine at the dose 5mg/kg. The cat developed corneal ulcer after the long-term treatment with oral cyclosporine.
PCSO-524® (Antinol® Vetz Petz, New Zealand) was replaced cyclosporine as an anti-inflammation treatment and also was considered as a skin barrier support.
The cause of pruritic in this case report was still inconclusive, but the skin lesions of this cat resolved after 2 months supplement with oral PCSO-524® and external parasitic treatment with oral f vluralaner (Bravecto®, MSD).
In conclusion, oral PCSO-524® (Antinol®, Vetz Petz), could be considered as an anti-inflammation and skin barrier support when the cats could not be treated with potent anti-inflammatory medications such as corticosteroid or cyclosporine. The underlying causes of pruritic skin lesions should be corrected in order to manage feline pruritic skin diseases.
Updated Study Topics
New researches and publications related to PCSO-524® and its result in clnical test submitted by veterinarians on the global conferences every year and the data keeps growing with more studies conducted
Discover More Studies
Click to see the digital library