The Effects of PCSO-524 Extract on Vital Signs, Complete Blood Count, and Blood Chemistry in Clinically-Healthy Normal Cats

VPAT Regional Veterinary Congress Proceedings 2017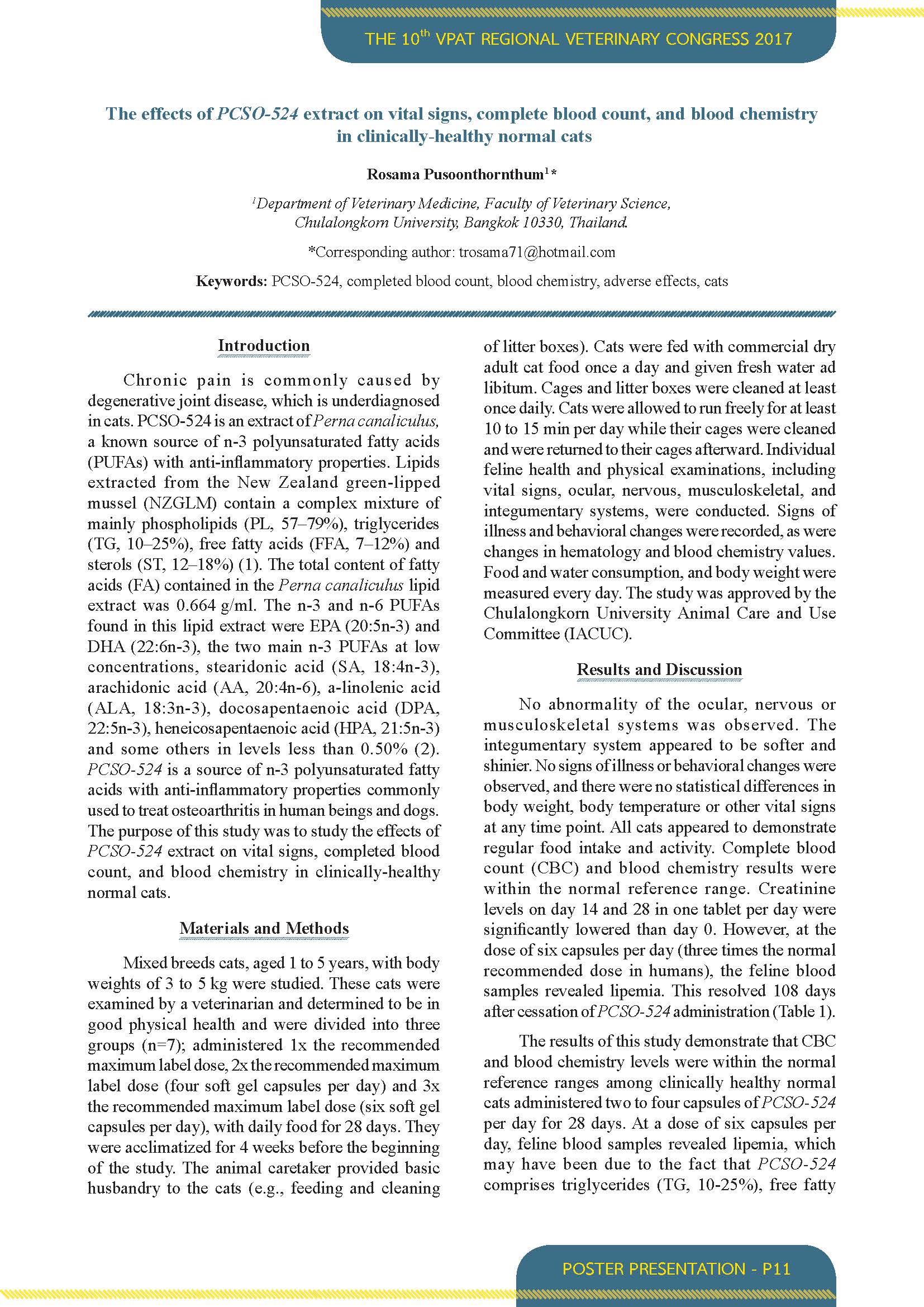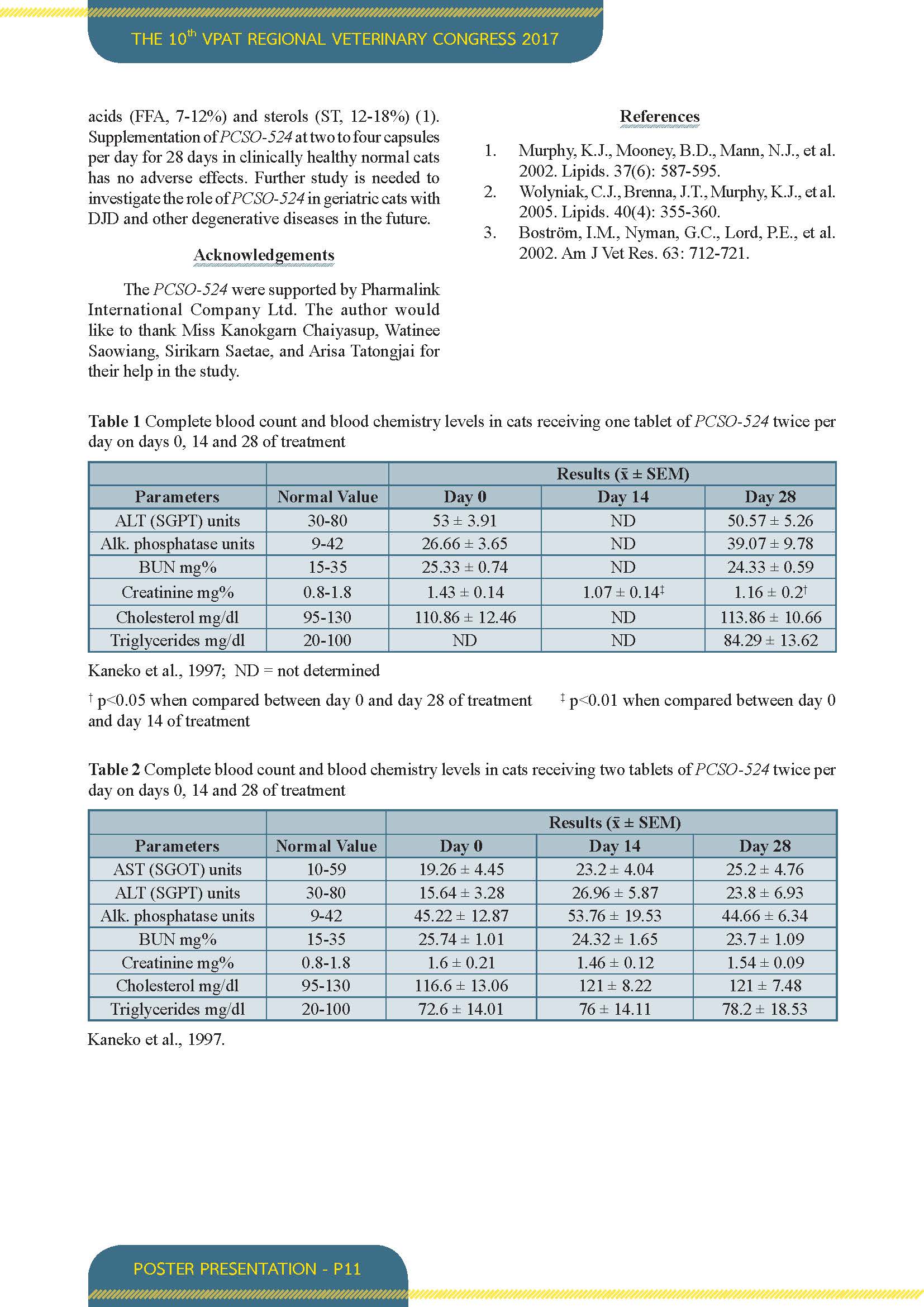 The safety Study of PCSO-524 extract (Antinol) in Cats
Introduction
Chronic pain is commonly caused by degenerative disease, which is under diagnosed in cats.
PCSO-524 is an extract of Perna canaliculus, a known source of Omega-3 polyunsaturated fatty acids (PUFAs) with anti-inflammatory properties. Lipids extracted from the New Zealand green-lipped mussel (NZGLM) contain a complex mixture of mainly phospholipids (PL, 57-79%), triglycerides (TG, 10-25%), free fatty acids (FFA, 7-12%) and sterols (ST, 12-18%)
PCSO-524 is a source of omega-3 polyunsaturated fatty acids with anti-inflammatory properties commonly used to treat osteoarthritis in human beings and dogs.
The purpose of this study was to study the effects of PCSO-524 extract on vital signs, completed blood count, and blood chemistry in clinically-healthy normal cats.
VPAT REGIONAL VETERINARY CONGRESS PROCEEDINGS 2017
*Correspondence: trosama71@hotmail.com