Use of PCSO-524® (Antinol®) and Antipruritic Drug for Treatment of Itch Caused by Flea Allergy Dermatitis (FAD) and Psychological Alopecia in Domestic Short Hair Cat

Antinol® Case Study 2018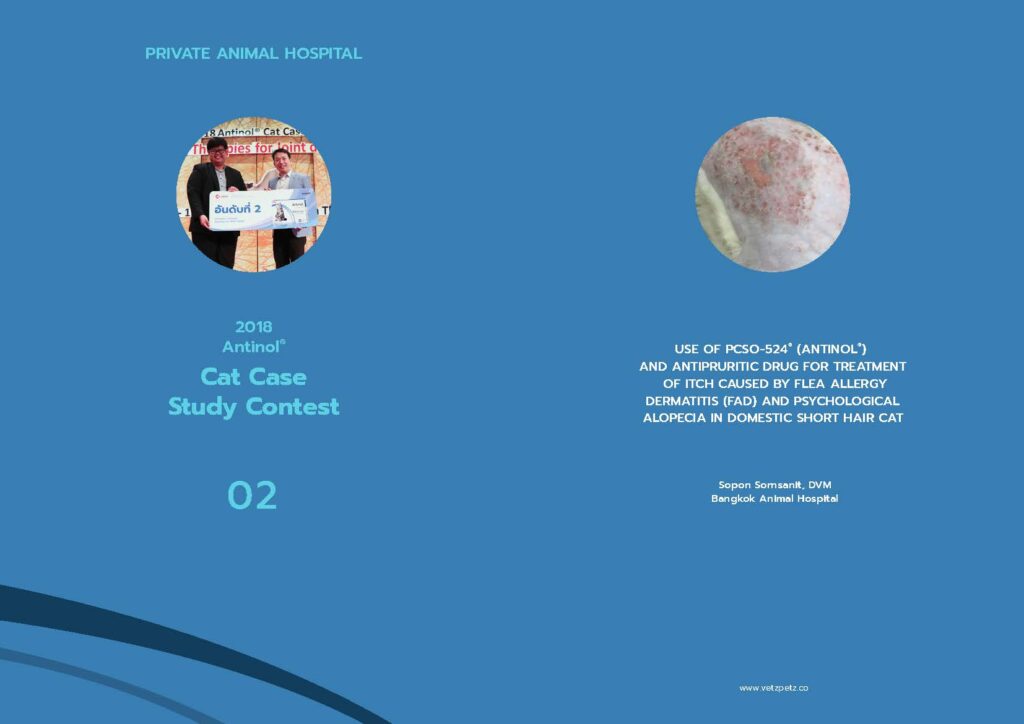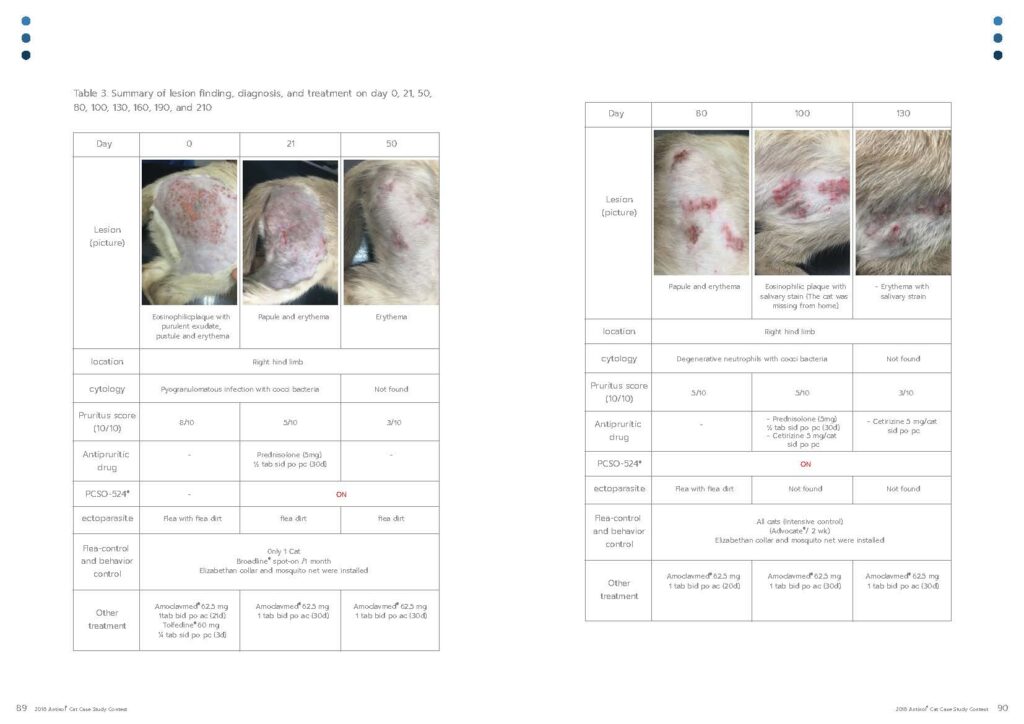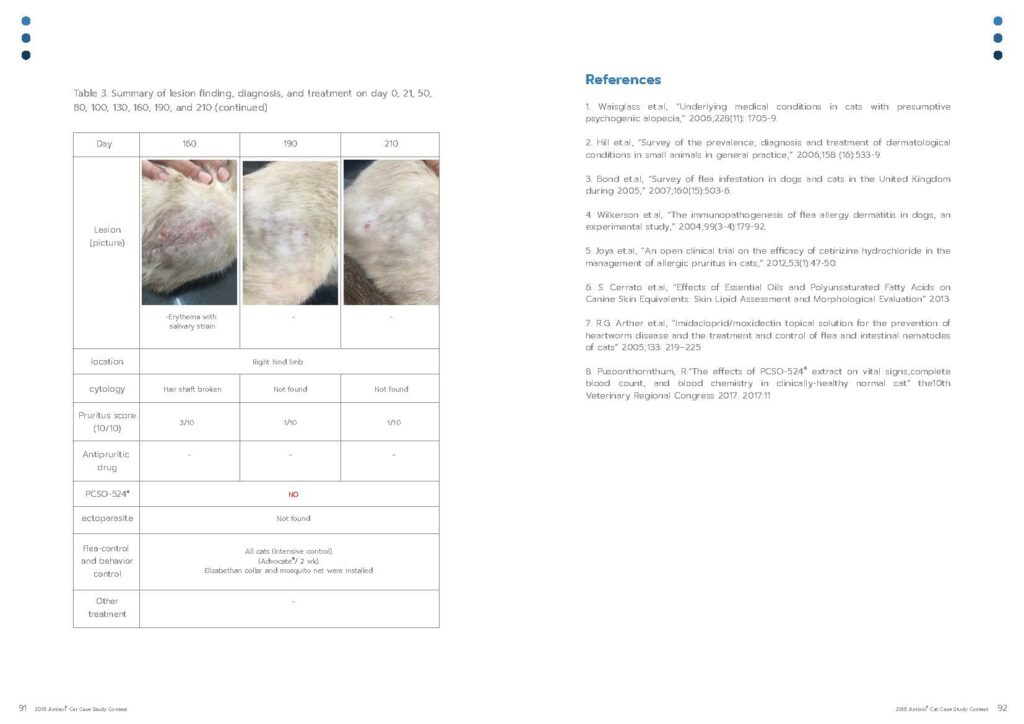 Antinol® Case Study 2018 Content
2nd Winning Award
Use of PCSO-524® (Antinol®) and Antipruritic Drug for Treatment of Itch Caused by Flea Allergy Dermatitis (FAD) and Psychological Alopecia in Domestic Short Hair Cat
Sopon Sornsanit, DVM, Bangkok Animal Hospital
Honorable Committee
1) Associate Professsor, Dr.Rosama Pusoonthornthum, Veterinary Science, Chulalongkorn University
2) Assistant Professor Dr.Monchanok Vijarnsorn, Veterinary Medicine, Kasetsart University
3) Assistant Professor Dr.Walasinee Sakcamduang, Veterinary Science, Mahidol University
4) Assistant Professor Dr.Kumpanart Sundaravibhata, Veterinary Science, Chulalongkorn University
5) Dr. Chaiyot Tanrattana, Veterinary Science, Chulalongkorn University
6) Assistant Professor Dr.Tassanee Jaroensong, Veterinary Medicine, Kasetsart University
Abstract
Etiology of skin disease in cats is various and including internal and external factors. The cat in this case was affected with skin disease caused by flea allergy dermatitis (FAD) and psychological alopecia. Skin examination found flea and secondary bacterial infection of the skin which was constantly licked by the cat.
Holistic treatment was the choice of treatment in this case. Medical treatment was applied to the cat and environments surrounding the cat was managed. PCSO-524® (Antinol®) in combination with other antipruritic drugs was used to relieve itch and inflammation of the chronic skin disease and to strengthen the skin.
During 210 days of the study, environment was managed and intensive parasitic control was applied to every cat in the house in order to control flea. The study showed efficacy of PCSO-524® (Antinol®) for treatment of skin inflammation, strengthening the skin, and itch relief.
During day 160-210 of the treatment, administration of other anti-itch drugs was terminated due to psychological alopecia that caused constant licking by the cat. PCSO-524® (Antinol®) was recommended in this case since it can be used for long-term treatment without adverse effects.
The study concluded that PCSO-524® (Antinol®) in combination with other antipruritic drugs and environmental management is effective.
Keywords: Flea allergy dermatitis (FAD),Psychological alopecia, antipruritic drug, PCSO-524® (Antinol®)