Antinol® Latest Studies
Sorted by recent
Filter Studies by Smart Tags
Bone & Joint
Cardiovascular
Cat
Dog
EAB 277™
Efficacy
Exotic Pet
Immunology
Neuro & Behavior
Ophthalmology
Oral
Rabbit
Renal
Respiratory
Rodent
Safety
Skin
UTI
Smart Search

Antinol® Case Study Contest 2018
The 6 Case Studies from Antinol® Case Study Contest of 2018.
Antinol® Contest has been organized successfully for 3 years since 2016 in Thailand.
The key objective of this scientific contest is to encourage knowledges sharing amongst the Vet practitioners on how to treat the companion animals inflammatory cases safely & effectively by using Antinol in conjunctive with others medicines especially the NSAIDs (Non Steroidal anti-inflammation drugs) which is the drug of choices of anti-inflammatory problems.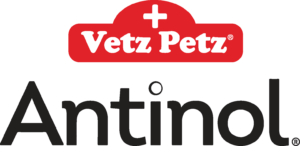 The cat in this case was affected with skin disease caused by flea allergy dermatitis (FAD) and psychological alopecia.
Holistic treatment was the choice of treatment in this case. Medical treatment was applied to the cat and environments surrounding the cat was managed. PCSO-524® (Antinol®) in combination with other antipruritic drugs was used to relieve itch and inflammation of the chronic skin disease and to strengthen the skin.
During 210 days of the study, environment was managed and intensive parasitic control was applied to every cat in the house in order to control flea. The study showed efficacy of PCSO-524® (Antinol®) for treatment of skin inflammation, strengthening the skin, and itch relief.
During day 160-210 of the treatment, administration of other anti-itch drugs was terminated due to psychological alopecia that caused constant licking by the cat. PCSO-524® (Antinol®) was recommended in this case since it can be used for long-term treatment without adverse effects.
The study concluded that PCSO-524® (Antinol®) in combination with other antipruritic drugs and environmental management is effective.
Updated Study Topics
New researches and publications related to PCSO-524® and its result in clnical test submitted by veterinarians on the global conferences every year and the data keeps growing with more studies conducted
Discover More Studies
Click to see the digital library