Use of PCSO-524® (Antinol®) for Treatment of Nervous Disorder Caused by Car Accident and Hip Osteoarthritis in Geriatric Cats

Antinol® Cases Study 2016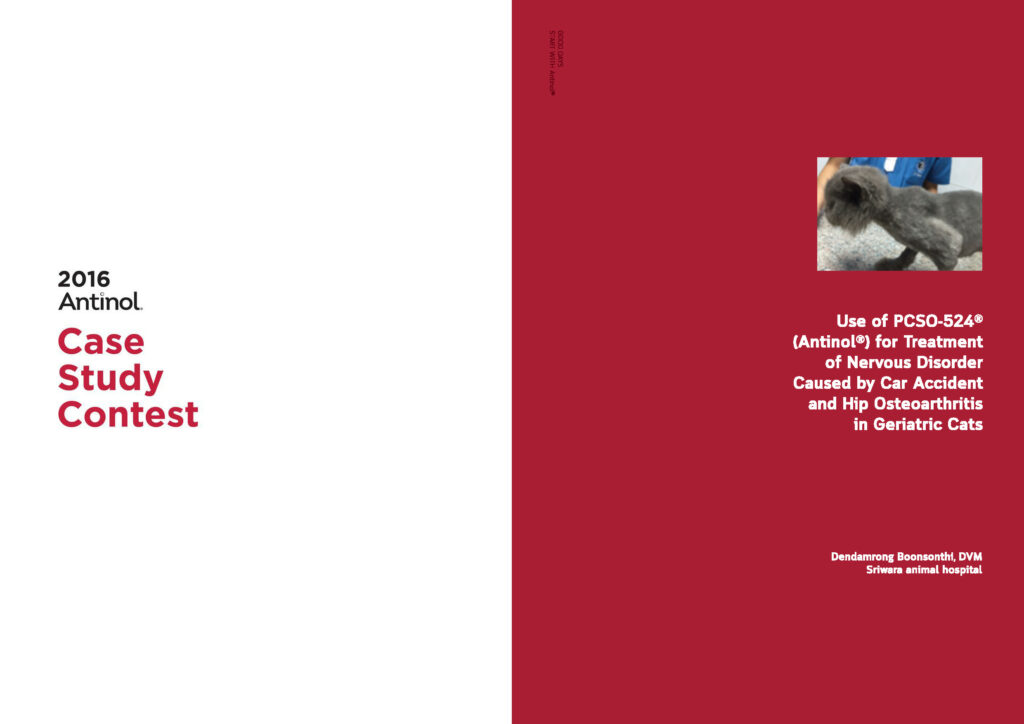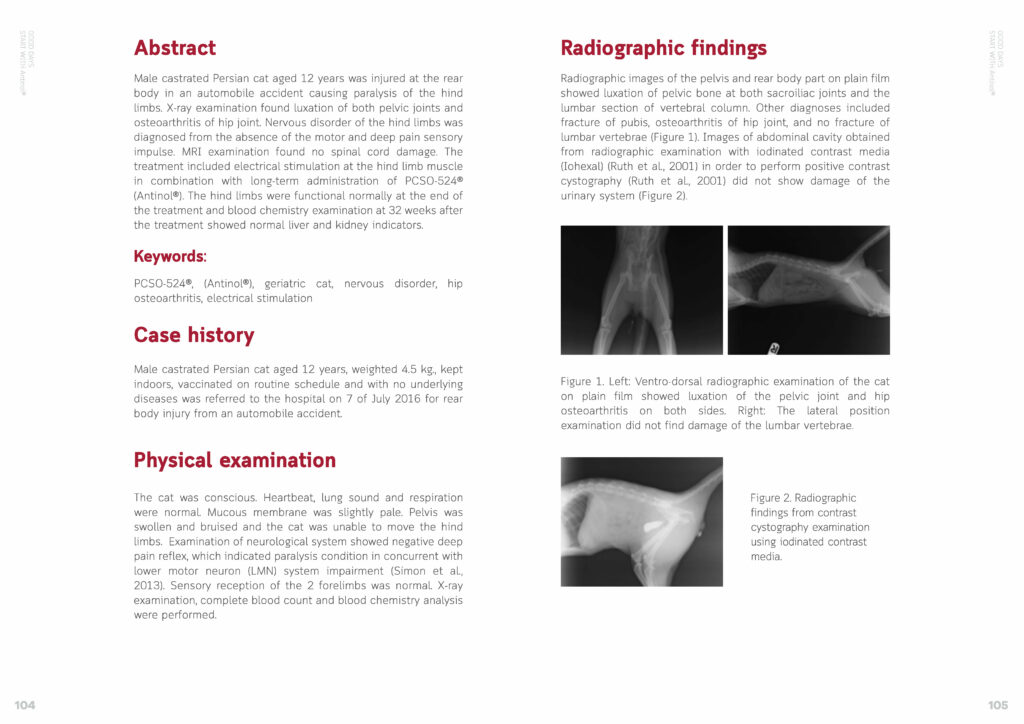 Antinol® Cases Study 2016 Content
3rd Winning Award
Use of PCSO-524® (Antinol®) for Treatment of Nervous Disorder Caused by Car Accident and Hip Osteoarthritis in Geriatric Cats
Dendamrong Boonsonthi, DVM
Sriwara Animal Hospital
Abstract
Male castrated Persian cat aged 12 years was injured at the rear body in an automobile accident causing paralysis of the hind limbs.
X-ray examination found luxation of both pelvic joints and osteoarthritis of hip joint. Nervous disorder of the hind limbs was diagnosed from the absence of the motor and deep pain sensory impulse. MRI examination found no spinal cord damage.
The treatment included electrical stimulation at the hind limb muscle in combination with long-term administration of PCSO-524® (Antinol®).
The hind limbs were functional normally at the end of the treatment and blood chemistry examination at 32 weeks after the treatment showed normal liver and kidney indicators.
Keywords: PCS0-524®, (Antinol®), geriatric cat, nervous disorder, hip osteoarthritis, electrical stimulation