Use of PCSO-524®(Antinol®) in a Pomeranian Dog with Degenerative Mitral Valve Disease (DMVD) and Cardiac Tumor of the Left Atrium

Antinol® Cases Study 2020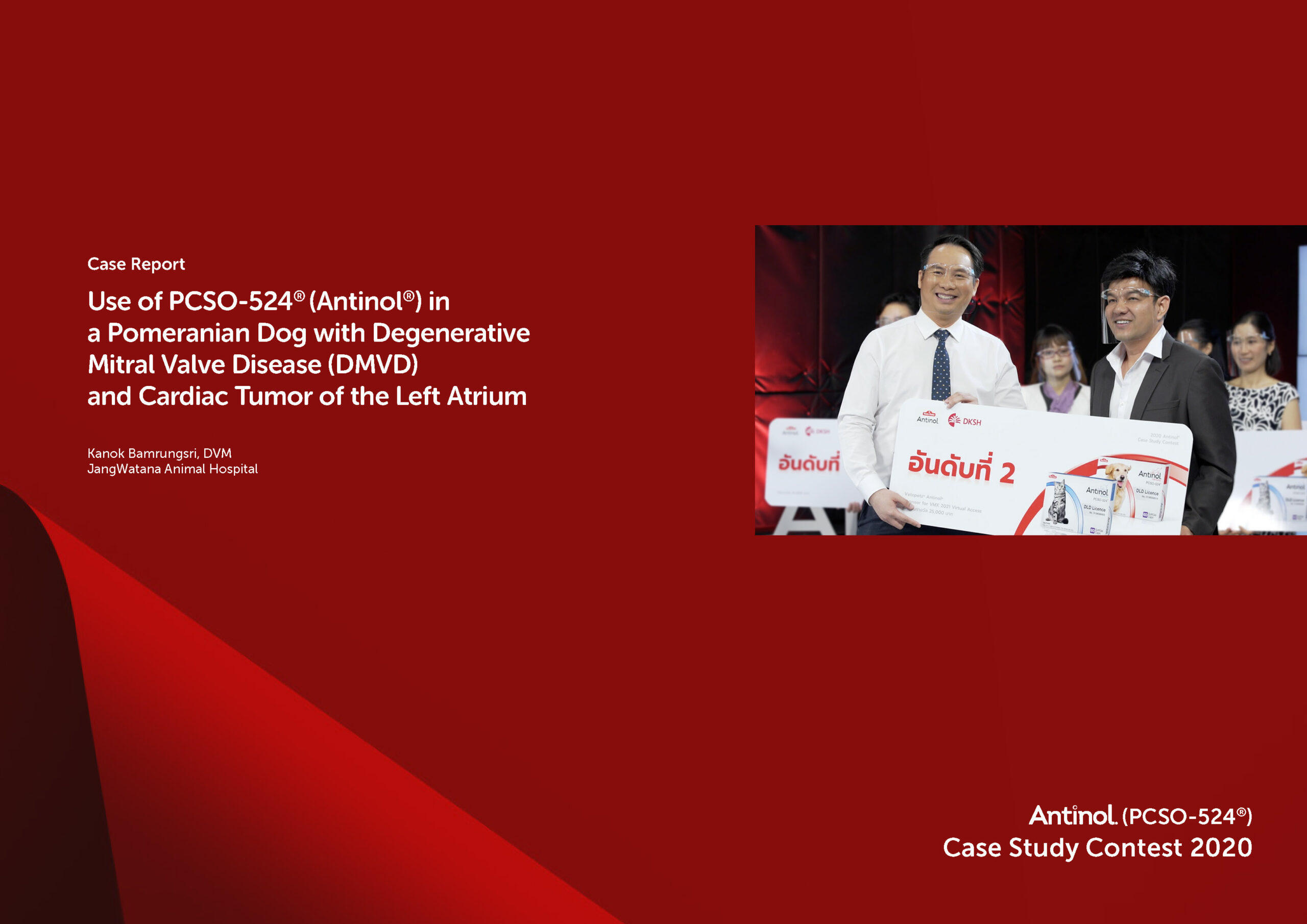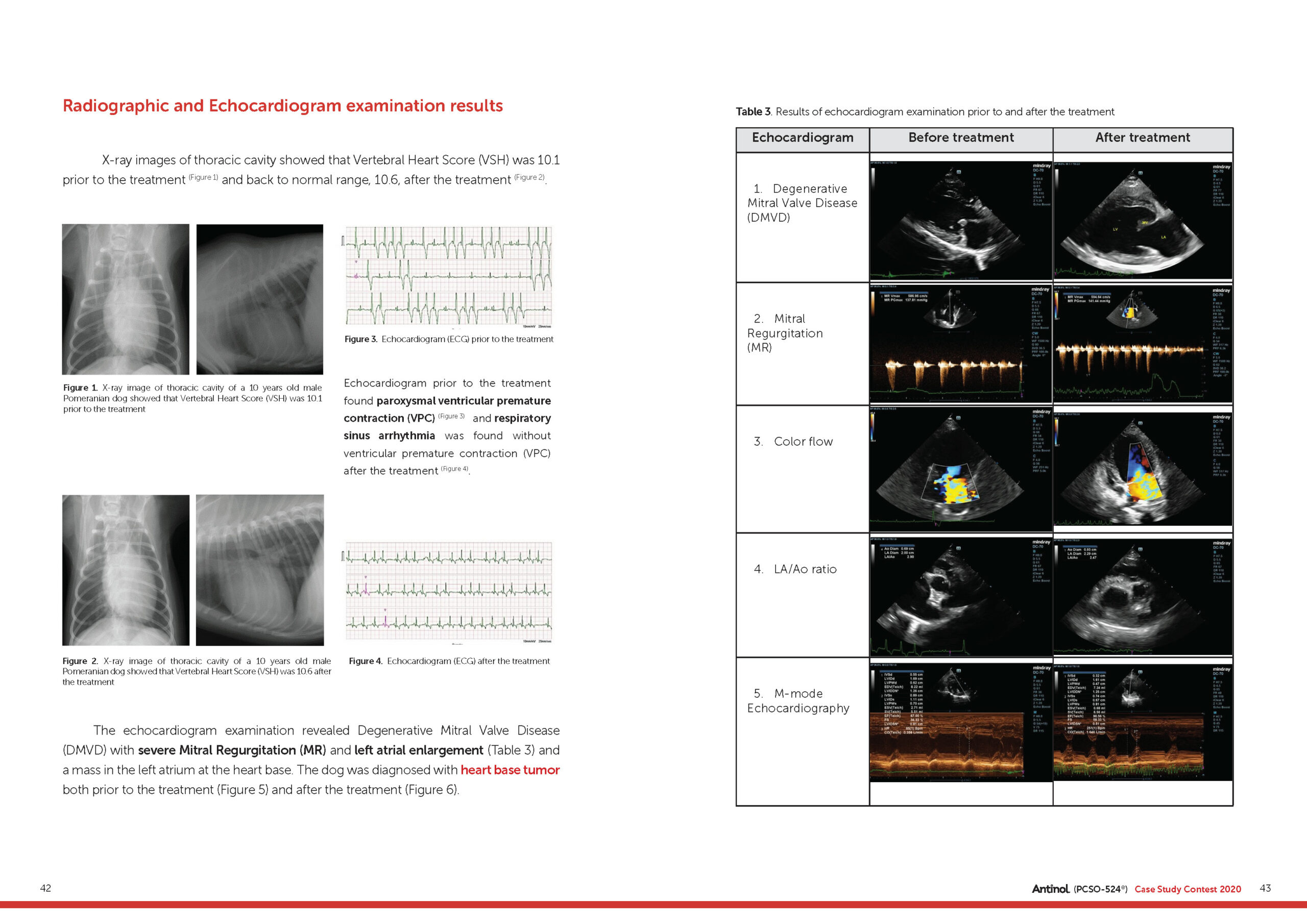 Antinol® Cases Study 2020 Content
2nd Winning Award
Use of PCSO-524®(Antinol®) in a Pomeranian Dog with Degenerative Mitral Valve Disease (DMVD) and Cardiac Tumor of the Left Atrium
Kanok Bamrungsri, DVM, JangWatana Animal Hospital
Abstract
A 10-year old Pomeranian dog with degenerative mitral valve disease (DMVD) and cardiac tumor of the left atrium was treated with pimobendan, ramipril, and furosemide in conjunction with PCSO-524® (Antinol®) as supplemental therapy. 
After the treatment, the dog showed improved ability to conduct various activities, increased appetite and ingestion, weight gain and disappearance of paroxysmal ventricular premature contraction (VPC). 
The C-reactive protein (CRP), which is an inflammatory marker in dogs, also decreased to normal level within 21 days of PCSO-524® (Antinol®) supplementation. 
Keywords: PCSO-524® (Antinol®), Degenerative Mitral Valve Disease (DMVD), cardiac tumor