Report Clinical Results of Feline Patients with Chronic Kidney Disease (CKD) that received PCSO-524® Vol.10 (2019 February)

Vetz Petz® Information Letter Vol.10 (2019 February)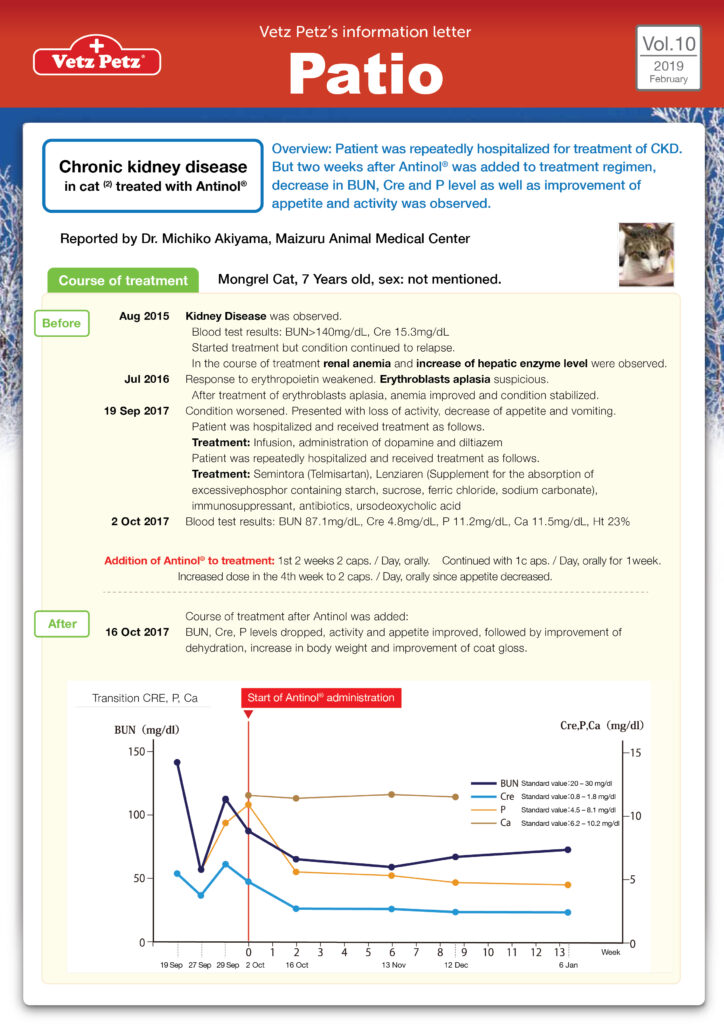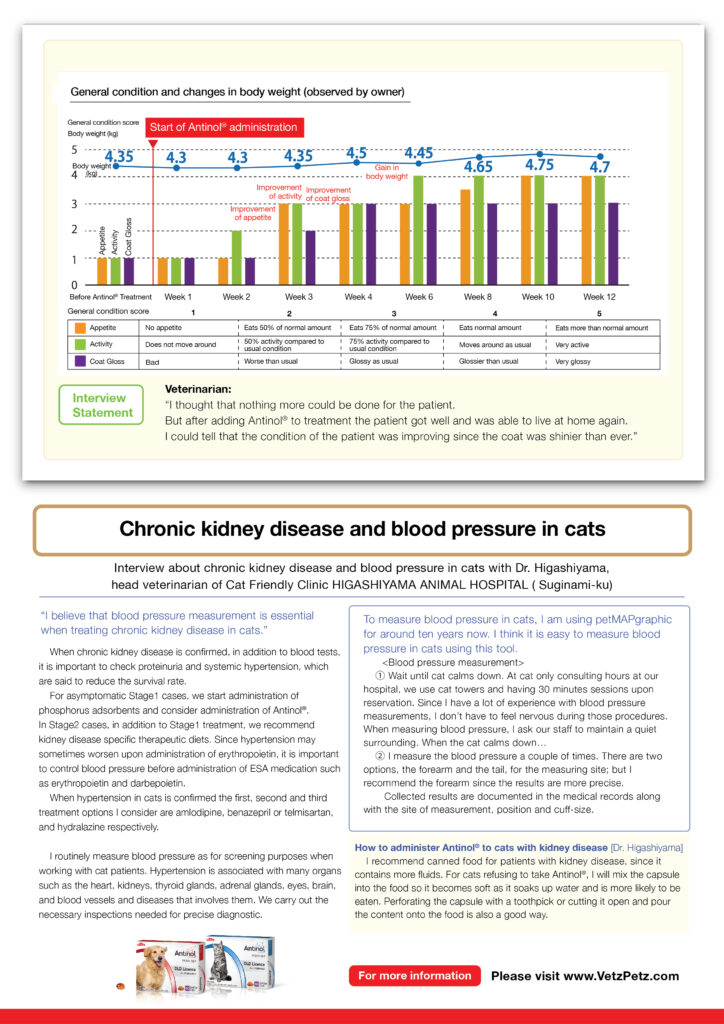 Chronic Kidney Disease in cat(2) treated with Antinol®
Mongrel Cat, 7 years old was admitted to Maizuru Animal Medical Center, Kidney disease was observed.
Overview: Patient was repeatedly hospitalised for treatment of CKD. But two weeks after Antinol® was added to treatment regimen, decrease in BUN, Are, and P level as well as improvement of appetite and activity was observed.
Addition of Antinol® to treatment:
1st 2 weeks; 2 caps / day, orally.
Continued with 1 caps / day, orally for 1 week.
Increased dose in the 4th week to 2 caps / day, orally since appetite decreased.