The Trial Treatment of Feline Osteoarthritis in an Eleven-Year-Old Cat

Antinol® Cases Study 2017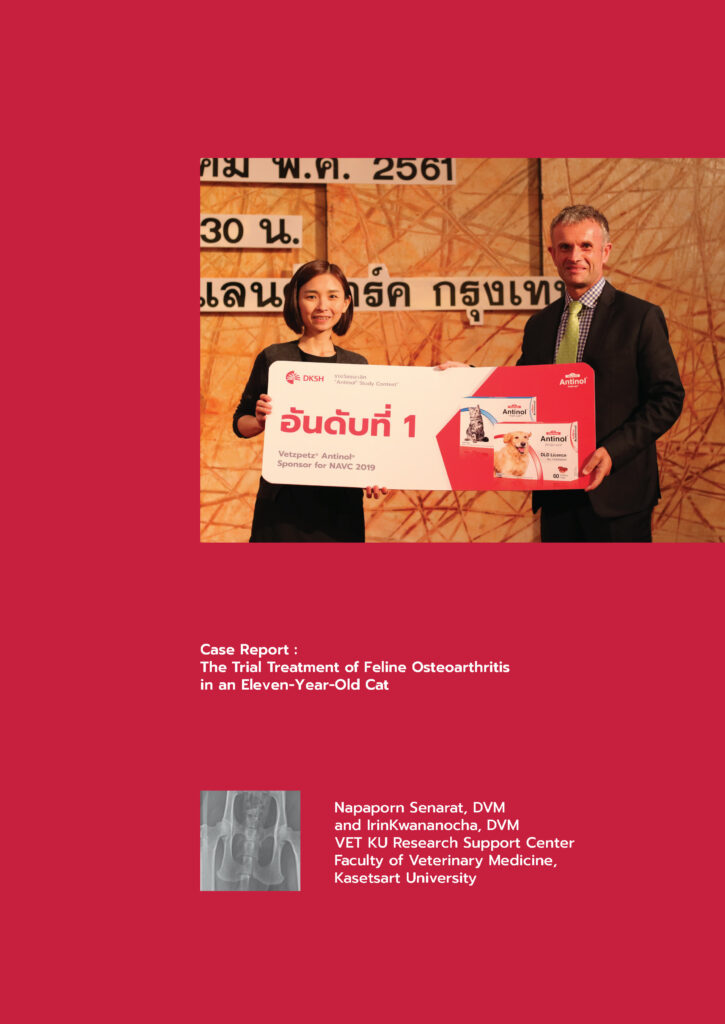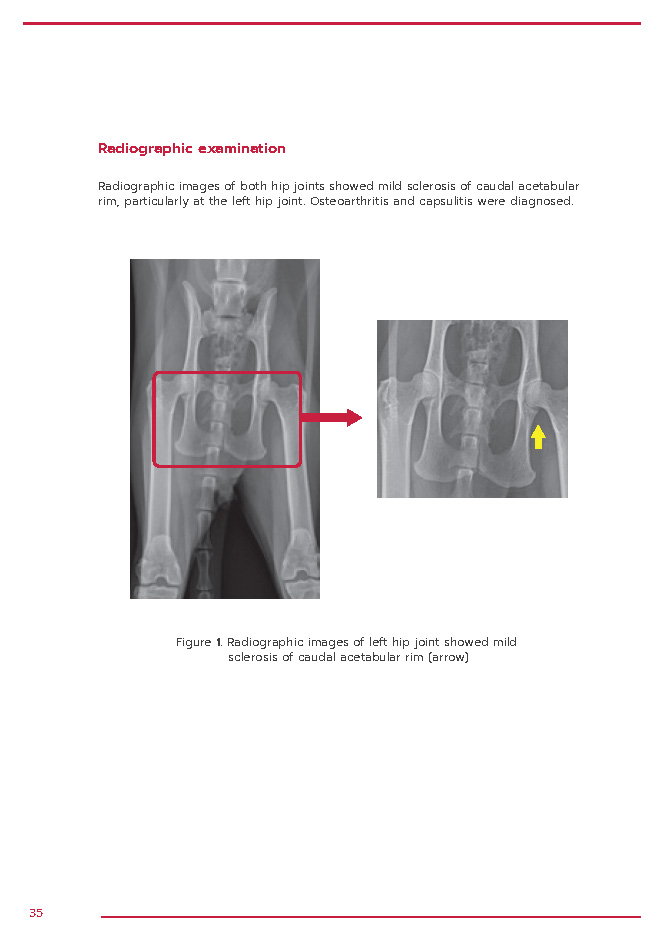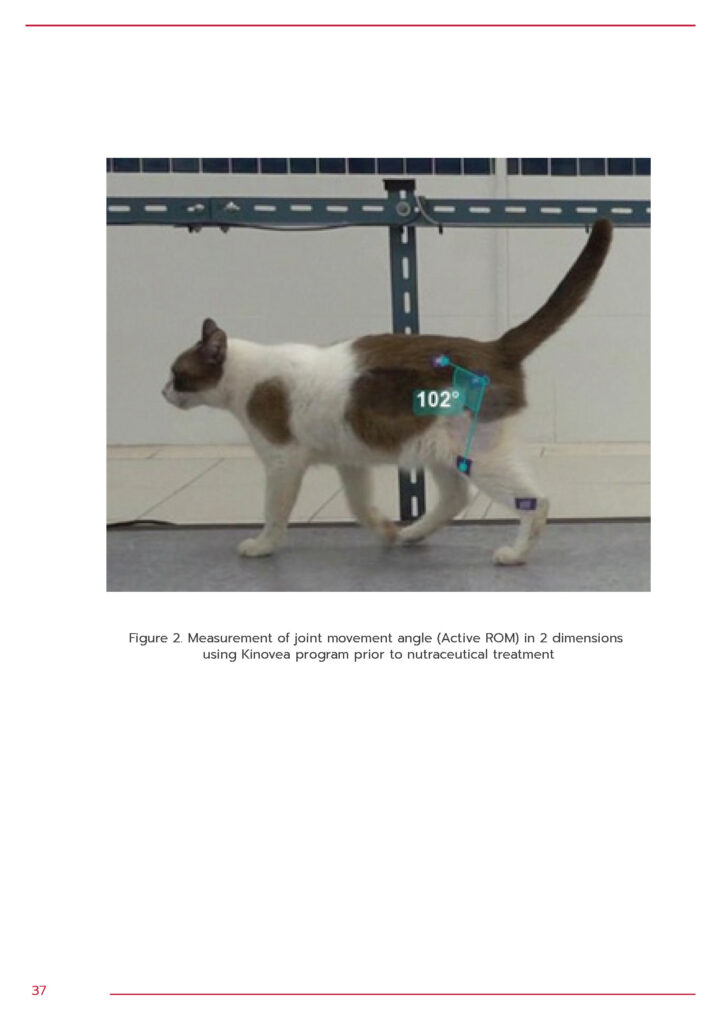 Antinol® Cases Study 2017 Content
1st Winning Award
The Trial Treatment of Feline Osteoarthritis in an Eleven-Year-Old Cat
Napaporn Senarat, DVM and Irin Kwananocha, DVM
VET KU Research Support Center Faculty of Veterinary Medicine, Kasetsart University
Abstract
A domestic short hair cat aged 11 years was taken to the hospital due to shaking and weakened hind legs. The cat could not perform high jump for 1 month.
Preliminary diagnosis included early stage of osteoarthritis of left hip and capsulitis.
Pain killers, NSAIDs and gabapentin, were administered but the response was not satisfied. Therefore, multimodal treatment program was initiated. Physical therapy using electrical stimulation and laser beam class 4 in conjunction with PCSO-524® were used. Measurement of joint movement angle (active range of motion; active ROM) in 2 dimensions using Kinovea program was conducted for follow up.
The study found increased active ROM and decreased lameness score after the treatment.
The owner described that the cat showed less isolation behavior and was able to perform vertical jump again. Overall quality of the cat's life was improved.
Keywords: Osteoarthritis of hip joint, cat, PCSO-524®, Kinovea, ROM