Antinol® Latest Studies
Sorted by recent
Filter Studies by Smart Tags
Bone & Joint
Cardiovascular
Cat
Dog
EAB 277™
Efficacy
Exotic Pet
Immunology
Neuro & Behavior
Ophthalmology
Oral
Rabbit
Renal
Respiratory
Rodent
Safety
Skin
UTI
Smart Search

BMC Veterinary Research (2019) 15:349
This randomized double blinded study included 79 mixed breed dogs that had hip and/or stifle OA with X-ray confirmation. Outcome measures were changes in Kinetic force plate gait analysis-Peak Vertical Force (PVF), the Orthopedic Assessment Score (OAS), Canine Brief Pain Inventory score (CBPI), and serum prostaglandin E2 concentration (PGE2).
The results of the study suggest that within each group of a combination (PCSO-524 and Firocoxib), PCSO-524, Firocoxib showed the significant improvement of weight bearing ability but not in the comparison between.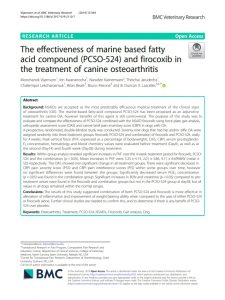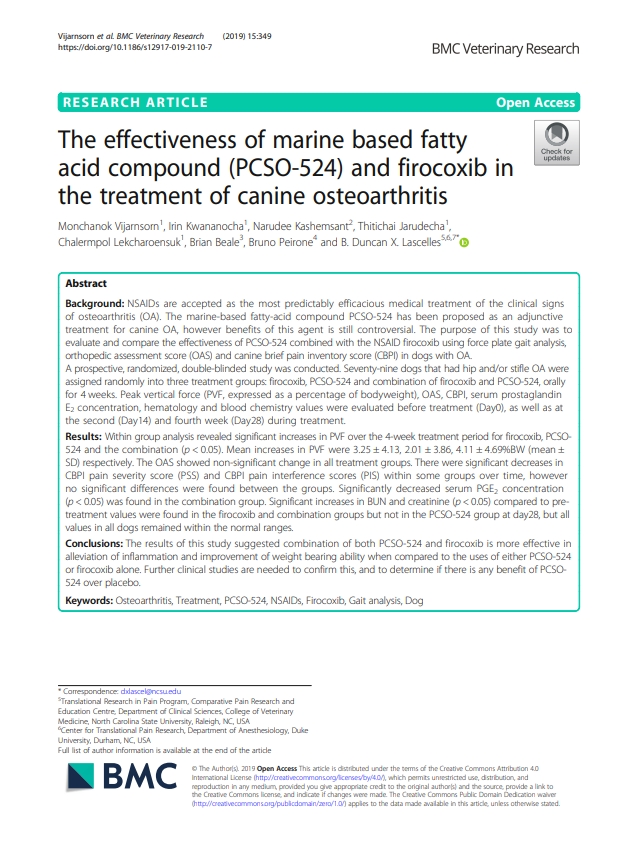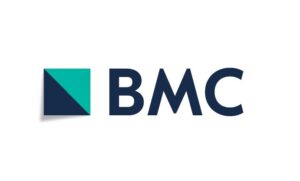 Veterinary Orthopedic Society Conference 2018 Poster Presentation.
(VOS conference, March 2018)
This randomized study involved 31 mixed breed dogs with x ray confirmed OA of stifle joint. They were split into 2 groups for four weeks of treatment.
The results showed a non-significant effect of the treatment on the adjusted Peak Vertical Force (PVF) value (p=0.447) among the 2 treatment groups.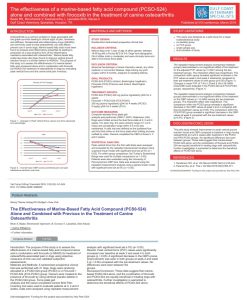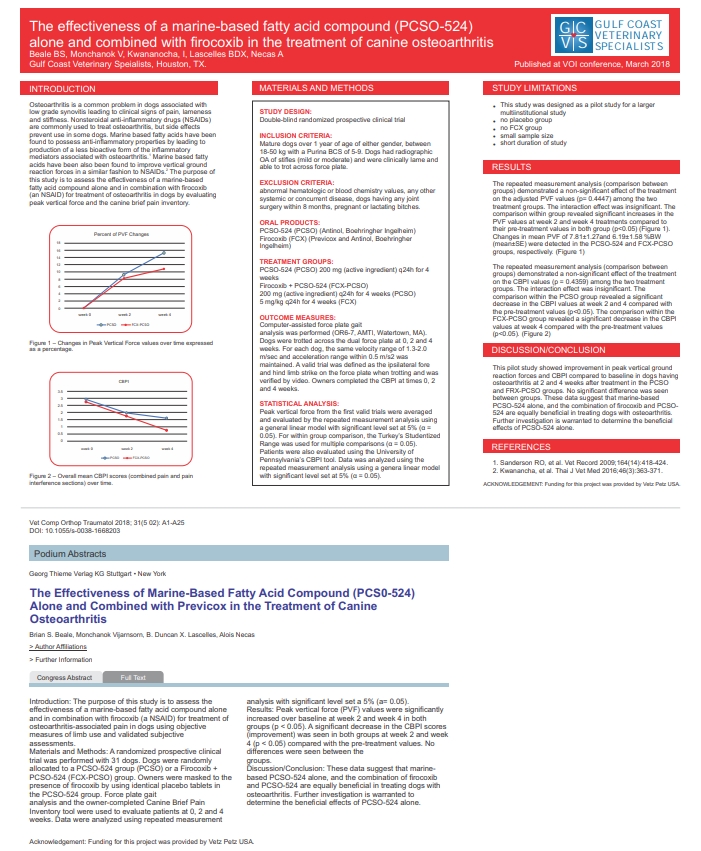 Updated Study Topics
New researches and publications related to PCSO-524® and its result in clnical test submitted by veterinarians on the global conferences every year and the data keeps growing with more studies conducted
Discover More Studies
Click to see the digital library