Antinol® Latest Studies
Sorted by recent
Filter Studies by Smart Tags
Bone & Joint
Cardiovascular
Case Study
Cat
Dog
EAB 277™
Efficacy
Exotic Pet
Immunology
Neuro & Behavior
Ophthalmology
Oral
Rabbit
Renal
Respiratory
Rodent
Safety
Skin
UTI
Smart Search

Thai J Vet Med. 2014. 44(4): 505-511
A randomized complete blocked design was assigned to 40 healthy Beagle dogs aged between 1 to 3 years old. All dogs were separated into 4 groups, each of which had 5 males and 5 females.
Adaptation and test periods were of 2 and 8 weeks duration, respectively.
Four dietary treatments were composed of basal diet plus 20 empty capsules as placebo (negative control), basal diet plus 2 (the recommended dose), 6 (3 times the recommended dose) and 20 capsules (10 times the recommended dose) of n-3 PUFAs (PCSO-524®: Antinol®).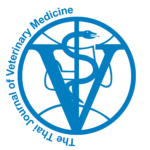 Updated Study Topics
New researches and publications related to PCSO-524® and its result in clnical test submitted by veterinarians on the global conferences every year and the data keeps growing with more studies conducted
Discover More Studies
Click to see the digital library