Antinol® Latest Studies
Sorted by recent
Filter Studies by Smart Tags
Bone & Joint
Cardiovascular
Cat
Dog
EAB 277™
Efficacy
Exotic Pet
Immunology
Neuro & Behavior
Ophthalmology
Oral
Rabbit
Renal
Respiratory
Rodent
Safety
Skin
UTI
Smart Search

Antinol® Case Study Contest 2018
The 6 Case Studies from Antinol® Case Study Contest of 2018.
Antinol® Contest has been organized successfully for 3 years since 2016 in Thailand.
The key objective of this scientific contest is to encourage knowledges sharing amongst the Vet practitioners on how to treat the companion animals inflammatory cases safely & effectively by using Antinol in conjunctive with others medicines especially the NSAIDs (Non Steroidal anti-inflammation drugs) which is the drug of choices of anti-inflammatory problems.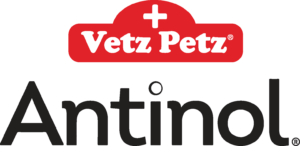 Antinol® Case Study 2018
Three cats suffering from chronic kidney disease were admitted to animal hospital.
The first cat showed sudden onset of right hindlimb pain without apparent cause. Bladder stone was found in the second cat while the third cat was admitted for nursing care. Caging was applied and fluid therapy were administered for the third cat. All 3 cats had never been diagnosed with arthritis prior to the admission.
X-ray examination showed symptoms of arthritis at hip and stifle joints. PCSO-524® was then administered daily for 60 days.
Pain evaluation using Feline Musculoskeletal Pain Index (FMPI), which is a reliable and effective method for pain evaluation in cats (Benito et al., 2013), showed that, after the treatment, chronic pain was decreased in all of the cats (Appendix 1). The cats' behavior was nearly normal compared with the behavior before the treatment. Interaction between the cats and owners was improved as well.
By the end of the experiment, UP/C ratio was not altered and blood creatinine tended to decrease.
Updated Study Topics
New researches and publications related to PCSO-524® and its result in clnical test submitted by veterinarians on the global conferences every year and the data keeps growing with more studies conducted
Discover More Studies
Click to see the digital library