Antinol® Latest Studies
Sorted by recent
Filter Studies by Smart Tags
Bone & Joint
Cardiovascular
Case Study
Cat
Dog
EAB 277™
Efficacy
Exotic Pet
Immunology
Neuro & Behavior
Ophthalmology
Oral
Rabbit
Renal
Respiratory
Rodent
Safety
Skin
UTI
Smart Search

Journal of Modern Veterinary Medicine (MVM) Vol.25 No.163 (2016)
Case: Nineteen dogs presented with cough and diagnosed with tracheal collapse based on inspiration / expiration chest radiography between December 2013 and April 2015.
Tracheal collapse is a respiratory disorder characterized by the decrease of supporting force of the tracheal cartilage which results in abnormal dilating and flattening of the trachea. It is common in small-breed dogs and brachycephalic dogs. Tracheal collapse results from a number of causes including genetic factors, obesity, tracheal cartilage degeneration, chronic bronchitis, respiratory infection, and cardiovascular dysfunction. The combination with these causes worsens symptoms.
Comprehensive management is required such as medical treatment as well as surgical treatment at the time of progression.
This report summarize positive effects of PCSO-524® (Antinol®), a supplement product which includes anti-inflammatory fatty acids extracted from Perna canaliculus, another kind of green-lipped mussels, given to dogs with tracheal collapse.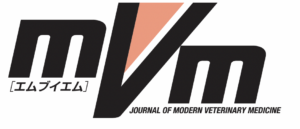 Antinol® Cases Study 2016
Male castrated Persian cat aged 12 years was injured at the rear body in an automobile accident causing paralysis of the hind limbs.
X-ray examination found luxation of both pelvic joints and osteoarthritis of hip joint. Nervous disorder of the hind limbs was diagnosed from the absence of the motor and deep pain sensory impulse. MRI examination found no spinal cord damage.
The treatment included electrical stimulation at the hind limb muscle in combination with long-term administration of PCSO-524® (Antinol®).
The hind limbs were functional normally at the end of the treatment and blood chemistry examination at 32 weeks after the treatment showed normal liver and kidney indicators.

Antinol® Cases Study 2016
Two female cats, spayed, lived in the same house, aged 17 years weighted 2.2 kg and 10 years 4.4 kg, were having chronic renal failure and concurrent cystitis.
Both cats were treated with fluid therapy intravenously in the early period and later subcutaneously. The diet was changed to diet formulated for cats with renal failure (Hill's Prescription diet k/d) for both cats. Avastamine (RenAvastTM) 1 capsule bid for 1 month, Cystaid® cat (Acetyl 0-Glucosamine: NAG125 mg) l capsule bid for 1 month, and PCSO-524® (Vetz Petz Antinol®) 1 capsule sid continuously were prescribed for the first cat. The second cat received only PCSO-524® (Vetz Petz Antinol®) 1 capsule sid continuously.
The treatment results showed general health improvement, weight gain (2.6 kg and 5.1 kg in the first and second cat, respectively), less hair loss, decreased degree of polydipsia and polyuria, and improvement of blood parameters.
No adverse effect of the continuous treatment was found after 18 and 13 months in the first and second cat, respectively.
Male Yorkshire terrier dog aged 7 years weight 2.5 kg suffered from lameness of left Hind limb.
Examination found medial patellar luxation of grade 3 and chronic cranial cruciate ligament rupture.
PCSO-524® (Antinol®) 100 mg per day, double size of recommended dose for dogs weighed less than 20kg, was prescribed.
Examination of lameness score and pain on palpation showed improvement after PCSO-524® (Antinol®) treatment. Radiographic images taken before and after 45 days treatment with PCSO-524® (Antinol®) did not find progress of the lesion.
Hematological and biochemistry parameters after 45 days treatment with PCSO-524® (Antinol®) indicated that the medication was safe to use.

Antinol® Cases Study 2016
Labrador retriever dog aged 7 months with history of right forelimb pain for 1 month was diagnosed as Medial Coronoid Disease (MCD) on both sides.
Radiographic and Computed Tomography (CT) examinations found subtrochlear sclerosis on left elbow. Arthrotomy was operated on the dog using subtotal coronoid ostectomy technique on the medial side of both elbows. Long-term treatment included physical rehabilitation, and nutrition therapy including administration of PCSO-524® and glucosamine/chondroitin sulfate. The dog was followed-up for 6 months for orthopedic examination and assessment by force plate gait analysis.
Two months after the operation, right forelimb could bear body weight, however left forelimb was still lame with lameness score of 1/4. Comparison of radiographic image showed that the left and right elbow was affected from moderate and mild osteoarthritis, respectively. Treatment success for MCD depends on early and accurate detection of the disease and appropriate treatment plan.
Multimodal plan consisting of surgical treatment, medication, nutrition therapy and physical rehabilitation, is proposed.

Antinol® Case Study Contest 2016
Male Labrador Retriever dog aged 3 years was suffering from left hind limb pain.
Hematological parameters were normal. Radiographic image showed swollen left stifle joint and mild osteoarthritis. Cranial cruciate ligament rupture was diagnosed.
Firocoxib 5 mg/kg sid for 2 weeks and 2 capsules of ANTINOL ® bid for 1 month were prescribed.
Tibial Plateau Leveling Osteotomy (TPLO) was operated on the dog. Post operation care included Firocoxib 5 mg/kg sid for 2 weeks and 2 capsules of ANTINOL ® bid in combination with physical rehabilitation using laser stimulation and later exercise therapy was added. Clinical signs were improved as indicated by lameness score, muscle mass and range of motion.
Five months after the operation, the dog expressed signs of right hind limb pain and radiographic image showed swollen right stifle joint and mild osteoarthritis of left stifle joint. Partial tear of cranial cruciate ligament was diagnosed. The dog was treated for thrombocytopenia until recovered before Tibial Plateau Leveling Osteotomy (TPLO) was operated on the right knee 3 months later. Radiographic examination post operation showed increased inflammation of both stifle joints.
Surgical treatment was used in combination with medication which included NSAIDs during the first 2 weeks post operation, ANTINOL®, and physical rehabilitation in order to reduce pain and inflammation. The treatment gave satisfactory results. The dog was able to use its legs without lameness, muscle was stronger, stifle angle was better and general health was improved.

Antinol® Case Study Contest 2016
Male Shih tzu dog aged 9 years and 1 month was diagnosed with limb paralysis after jumping 4 days prior to the hospital visit.
The dog showed weak response of forelimb reflex and severe neck pain. X-ray examination showed block vertebrae at C3 and C4.
Magnetic resonance imaging (MRI) examination found mild disc protrusion, compression on spinal cord and myelopathy at C4 and C5 with compression on the right dorsal lamina.
Prednisolone and gabapentin were prescribed to reduce inflammation and pain, respectively.
Follow-up after reduction of prednisolone showed that the dog fell more often while walking and slight neck pain was present. Prednisolone dosage was then increased and PCSO-524® was prescribed to reduce inflammation of the spinal cord. Later examination found that the dog could walk without falling, both forelimbs showed normal reflex, and signs of neck pain disappeared. Termination of prednisolone was then started without any recurrent clinical signs.
After continuous treatment with PCSO-524® for 6 weeks, the dog could walk normally, both forelimbs showed normal reflex, and the ALK level was nearly back to the level prior to the treatment.
A female spayed cat aged 13 years with chronic renal disease later affected with indolent ulcer, and consequently followed by corneal sequestrum.
After azotemia was controlled, the cat was surgically treated with keratectomy that used conjunctival pedicle graft for suture closure.
The cat received 4mg/kg Tolfenamic acid (Tolfedine®, Vetoquinol, Best Agro; Thailand) for 3 days, 2.5 mg/kg Doxycycline monohydrate (Vibravet®, Zoetis, Thailand) for 2 weeks and 1 tablet per day of New Zealand Green-lipped mussel extract, PCSO-524® (Vetz Petz Antinol®, DKSH, Thailand) for long-term control of inflammation.
The latter was used as an antioxidant and alternative to Non-steroid, which is a contradiction for chronic renal failure.
The cat showed decreased severity of inflammation, normal clinical symptoms, and fine control of azotemia.
It is concluded that PCSO-524® (Vetz Petz Antinol®) can be used to support long-term anti-inflammation treatment and reduce the damage in cats with medical contraindication due to chronic renal disease

Thai J Vet Med. 2016. 46(3): 363-371.
A prospective, randomized, single-blinded study was conducted to evaluate and compare the effectiveness of disease modifying osteoarthritis agents (DMOAAs) and carprofen by using force plate gait analysis and orthopaedic assessment score (OAS) in osteoarthritic dogs.
Forty dogs with hip and/or stifle osteoarthritis (OA) were assigned randomly into four treatment groups:
PCSO-524, treated with a marine-based fatty-acid compound; GC-ASU, treated with a combination of glucosamine-chondroitin sulphate and avocado/soybean unsaponifiables; CPF, treated with carprofen; and CPF-PCSO, treated with a combination of carprofen and PCSO-524. Each group received the therapeutic agent orally for four weeks.
Peak vertical force (PVF), OAS, haematology and blood chemistry values were evaluated before treatment, and on the second and fourth weeks post-treatment.
No significant effect was found in the PVF, OAS and blood values among the four treatment groups.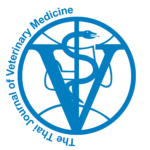 Antinol® Cases Study 2016
A prairie dog was admitted to the hospital due to falling from a height accident.
During 2 weeks of admission, the animal was treated with steroid and vitamin B, however, no response was observed.
Alternative medicine; acupuncture, was then applied in combination with PCSO-524® (Antinol®) to enhance the effects of acupuncture on pain relief and repairing the damaged neurons.
Excellent recovery was observed after 1 month of the treatment.
The animal could stand in normal position, express other normal gestures, and the reflex was nearly fully recovered.
Updated Study Topics
New researches and publications related to PCSO-524® and its result in clnical test submitted by veterinarians on the global conferences every year and the data keeps growing with more studies conducted
Discover More Studies
Click to see the digital library